Cape Town- born 29- year- old Inga Gubeka shares the story behind his acclaimed décor design company, Indalo Décor, which he started in 2012 and how entrepreneurship has treated him so far.
What sparked your interest in the business field, have you always been entrepreneurial?
I have always wanted to become a designer but I just didn't know what kind of a designer I wanted to be, until I fell in love with making products. That's when the passion for product making was born. I design wooden bags and accessories to name a few.
What inspired the name of your company?
The name of my company was inspired by my son, Ndalo whom I named my business after.
Why did you decide to start your own design company?
I decided to start my design company because I'm passionate about business and creating jobs for other people. I also want to find ways of empowering young people to also grow to become entrepreneurs one day.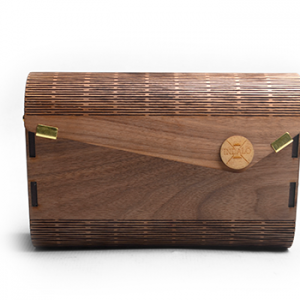 Some of the challenges are one many entrepreneurs face, including being broke, squatting in people's houses, being undermined by even some of my friends. That was quite hard.
You were honoured as the Glenfiddich Maverick last year, how did your collaboration with the whiskey brand come about?
My relationship with Glenfiddich came about when I was still in Cape Town. There was a voting poll some time ago for the public to vote for their Glenfiddich Maverick and I guess I was lucky enough to make it.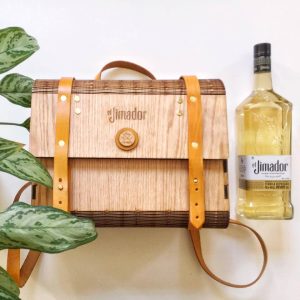 How did you manage to create an international brand and which countries do you export your brand to?
I give credit to social media and international expos and shows that drew international media attention to my brand. That created a demand for my products internationally, which I supply to their stores.
Tell us about some of the highlights?
It was definitely being featured in Forbes 30under30 2016, Forbes USA top 5 accessories designers in Africa, Vogue Italia and a documentary about myself on CNN. This gave me so much exposure, which I am grateful for.
What sets your company apart from other design and manufacturing companies?
What sets us apart is that we have a design DNA which is wood and leather; you can just tell when a product is from Indalo Décor
What are your short term and long term goals for your business?
We are working hard at establishing a strong footprint in the international market. We are preparing for international trade shows this year at places such as Dubai, Tokyo, New York and Paris.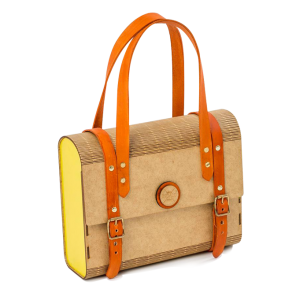 If you could, what would you change about entrepreneurship in South Africa?
I would change that sense of entitlement within some entrepreneurs, especially that mindset that entrepreneurship creates instant wealth. I also would change the laziness some people have to innovate as they want to venture into the easiest business because they believe it's an easier way to make money
How many employees do you have and what is your leadership style?
We have currently downscaled to about four employees because we are restructuring the business. We are also starting a skills transfer program with FP&M Seeta where we will issue out 1000 artisanal learnerships for the youth in the townships
What is your advice to other young people who want to start successful businesses?
Stay focus, don't rush wealth, build your brand brick by brick and be passionate about what you do.
For more information visit:
Or contact them on 011 314 9443
Images: supplied