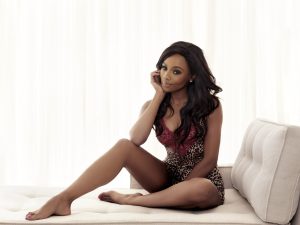 South Africa's media darling Bonang Matheba has been a force to be reckoned with in the entertainment space. We learn success tips from her career.
29-year-old Bonang Matheba has achieved in her career the kind of success many of us only dream of. With millions of followers on her social media handles Bonang is a mighty force that has attracted global brands, like Revlon to be associated with her. Making her appearance on SABC 1's new series, Six Zeros To My Name, Bonang has a success story that has inspired many young people, including myself to dream big. Being an avid follower of her entertainment career, which she started at the age of 15 there are 6 success lessons I have learned from her.
Giving up is not an option: In the above-mentioned series, Bonang mentions that she had her fair share of rejections at auditions, but that didn't stop her from pushing and persisting to get the jobs slays every day.
Invest in your personal brand: The entertainment queen adds that she has invested in her personal brand with through the hard work of her glam team, publicists and lawyers. This shows how important it is to work on your brand, which attracts the kind of perception people will have on your personal and professional image.
Build financial security: Like Bonang, build and invest your wealth while you are at the peak of your business or career. The star adds that since her industry is fickle she ensured that she was able to pay off her home at the age of 22 while investing her money wisely.
Keep learning: Whether from industry experts and mentors you look up to always learn something new all the time. Be a sponge and absorb as many skills and knowledge as you can. Bonang used to shadow big radio personalities while she started her career in radio. This shows that building a successful career needs you to be humble and take as much advice as you can.
Haters are unavoidable: Although difficult, since we are all human, being resilient is vital in every area of your life, especially in your career. Most people will find reasons to crush and discourage you but you have to be strong enough to do what makes you happy and keeps you going.
Diversify and give back: Nothing beats the feeling of knowing that you were part of someone's success story. While Bonang gracefully slays many jobs, she is passionate about uplifting other young people who want to make a success of themselves. How do you uplift others in your success journey?
Connect with Bonang on:
Instagram: @bonang_m
Twitter: @bonang_m