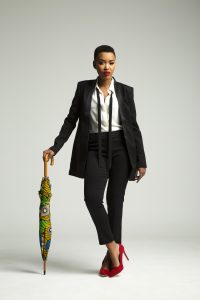 We were first introduced to her with her first hit single- Thandolwethu a few years ago. Berita is back with a new album and view on life. She shares her musical experience, as well as success tips to aspiring musicians.
 Describe your childhood, what sparked your interest in music?
I was born and raised in Bulawayo Zimbabwe. My childhood was fun and loving, I spent a lot of time with my grandmother. As her first granddaughter, I was spoilt and loved. I have memories of gardening and going to the market with my grandmother. My interest in music began in my teenage years as I fell in love with radio at the time and discovered music from Oliver Mtukudzi, Brenda Fassie and Bra Hugh Masekela. In my teenage years, I discovered soul music from Sade, Nina Simone, Asa and Alicia Keys. It is then that I started envisioning a music career.
 Journey us into how you got into the entertainment industry and how has the journey been since?
I started out in 2011 playing acoustic sessions around the Eastern Cape. I was a student at the time and used to spend my weekends playing at community events and local restaurants. My plan was to finish my studies first, maybe get employed by a record label, understand the workings of the industry then get involved. However, destiny had a different plan altogether.  In 2012 I released my first album whilst still a varsity student. By 2013 the time I finished varsity I was an award winning gold selling artist. I have never looked back since then. I have had amazing moments performing around the country and released a follow-up album in 2014, and I am releasing my 3rd album!
Who, in the entertainment industry is your role model and have they given you any advice about your career?
I look up to Mam Yvonne Chaka Chaka. Every time I sit down with her she shares her wisdom. She advises me to continue being grounded in my music and most importantly to respect my fans.
What are some of the challenges and milestones that you have experienced in your musical career?
Milestones include winning Metro FM 2013 best African Pop album, 2015 Wawela Songwriter of the year, 2014 Zimbabwe Achievers award for music artist of the year. Collaborating with legends Baba Oliver Mtukudzi and Bra Hugh Masekela on a single for my second Album. And recently having chart topping singles for my upcoming album. The challenges have been learning the music business and making mistakes whilst at it, but I'm grateful for everything I've learned a lot.
  How do you balance your career and your family time?
My career is definitely demanding, but I always find time for family. I also get a lot of encouragement from my parent which keeps me fueled.
 Apart from music, are there other projects you are venturing into?
My focus is on my music career and building my brand.
 What can we expect from you this year?
I'm releasing my self-titled album Berita. I put my heart and soul into this album; I can't wait to share it with my fans. I will follow up the album with promotion and performances around the country I'm really excited about that.
  From your experience, describe how is the entertainment industry in South Africa?
It's an exciting time for the South African Music Industry. It's growing every day and reaching into different corners of the world.
 How did your family react to your career choice?
I kept it a secret for a while. My parents knew I loved music, but they never thought much of it. When they listened to my first album that's when they really understood my vision and gave me their blessing.
When can we expect your new album?
My new album is available digitally and in stores mid-June. This album has a groovier bigger sound compared to the first two. I worked on my songwriting skill and enjoyed working with experienced producers Mjakes and Kunle Ayo in studio. It's really my best work yet, I have grown musically and as a woman hence I titled it Berita.
What are your tips for those who want to venture into this industry?
Work on your craft and believe in yourself.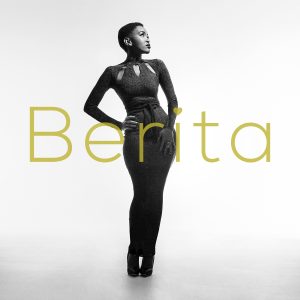 Berita is availabe from today for Pre-Order. Get yours now at
Connect with Berita on: https://itune.es/za/YweNjb
www.facebook.com/BeritaAfroSoul/
Twitter: @BeritaAfroSoul
Instagram: @beritaafrosoul