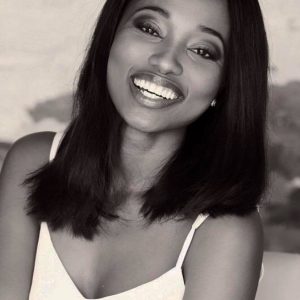 Former Miss South Africa (2016) shares how she reigned the coveted title and the plans she has ahead
Ntando, tell us about what sparked your interest in the pageant world?
I always had an interest in modeling and at the age of four, I knew I wanted to be Miss South Africa one day when I saw Kerishnie Naicker being crowned Miss South Africa in 1997.
I participated in each pageant in Ethandu Khanya Township in Mpumalanga, where I grew up. I remember being called 'the pageant girl' in my community. So my 'one-day', which took place on 26 March 2016, has been my childhood dream since I could remember.
Describe how it was entering Miss South Africa
I am fortunate that my family supported my dreams, so much so that even my mother studied coaching for pageants so she could coach me. I took other steps to reach my ultimate dream after being rejected at the competition when I was eighteen. I entered Miss Earth and Mamelodi Sundowns respectively. I persisted until I got through in the 2016 competition. I am proof that not making it the first time doesn't mean that something you are passionate about is not meant for you. Sometimes we must let God present what is meant for us at the right time.
Who are some of your role models?
I look up to so many phenomenal women in the social and business space, as I am aspiring to be a businesswoman. My mother tops the list and other women who inspire me are Khanyi Dhlomo and Basetsana Khumalo.
How was it representing South Africa at the Miss World pageant last year?
It was magical that a township girl flew the South African  flag on a world stage and it means a lot. This experience makes true my belief that you should always aim high because you will never know where your dreams will take you.
How has life been since crowning the current Miss South Africa in March?
Since this title requires that one gives herself selflessly to serve the country I have taken a bit of time off. I'm also working on the Ntando brand, who is all about creating employment through business ventures and who is passionate about women and youth empowerment.
What is the best advice given to you?
My sister once said that you should never regret anything that you did or are doing that comes from your heart.
What is your advice to our readers?
When it comes to fulfilling your dreams research your field as much as possible. Get as much experience as you can and never, ever give up.
Connect with Ntandoyenkosi on
www.facebook.com/Ntandoyenkosi-Kunene
@kunene_ntando
@MIssKunene