My Journey to Success with Thabo Rametsi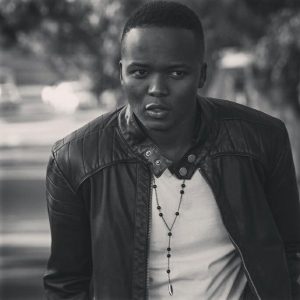 It's hard to believe that the talented actor was once a shy and quiet kid who had few friends in Kwa Zulu Natal, where he grew up. His interest in the arts began when he saw the feature cartoon film, Aladdin, which also became a school play that he auditioned for. Although he didn't get the part, it planted a passion he knew he wanted to fulfill when he grew up. He adds, "Since my parents didn't consider entertainment as a career I had to pursue law in varsity instead of drama, which I wanted to study. In 2010 a friend of mine, Linda Mathumba told me about the televsion search show Class Act, where I made it to the top ten. The experience stamped my love for entertainment.
That year I found an agent who helped get me where I am today. I got the opportunity to be part of international productions, such as the British series Wild at Heart in 2011, The Giver, starring Meryl Streep and The Game Changers, featuring Daniel Radcliffe. When I heard about the auditions of Kalushi I knew I wanted to tell this historic South African story, which I feel, for the first time, would be told by local actors that Africans would relate to. Since the lead role of Solomon Mahlangu was actually set for someone else I helped the casting agent do auditions for other characters for four months. It was then that I was given the opportunity to take that lead role. It was a huge honour and I wanted to tell the story as truthfully as I could. I researched as much as I could about Solomon and even spent time with his family and community in Pretoria. The support from his family was great, so much so that his brother was  present throughout the making of the film. The movie did very well internationally but I wish more South Africans would see it.
This year has been a busy year for me, as I have started my own production company, Trapped House Pictures, where I have already conceptualised television shows I want to make this year. I also started a management company, called Trapped House Management, which provides management and publicity services. I have two talented clients, Kaylo and OJ Dash, who South Africans should watch out for. My advice to young people who want to be successful is that you should define your own reality. Be wary of people who base their advice on their own, man made reality. Every journey is different, make sure that you define your own reality and make the most of opportunities that are presented to you. Importantly, use the resources you have, especially the internet to your own advantage."