If you need delicious recipes to try for your family this weekend, look no further than Chef Nono's easy-to-make ideas
Bean soup
Ingredients
2 cups red speckled beans soaked overnight or at least 1/2 hour in hot water
1 cup yellow split peas (optional)
4 tbsp oil
1 large onion chopped
3 cloves garlic finely chopped
1 tsp ground cumin
1 tsp smoked paprika
2 bay leaves
1 tsp chili powder
Salt and pepper, to taste
Method
Boil speckled beans and yellow split peas until soft.
On the side, saute onion and garlic in oil. Add salt and pepper and cook until translucent. Deglaze with water from the beans if needed. Add the spices and mix in.
Add the drained beans and water from the beans and mix well.
Close the lid. Cook for 20 mins. Adjust seasoning if needed.
Blend the beans in a food processor or blender to your consistency. Add the blended soup back to the pot and simmer for a few minutes and serve.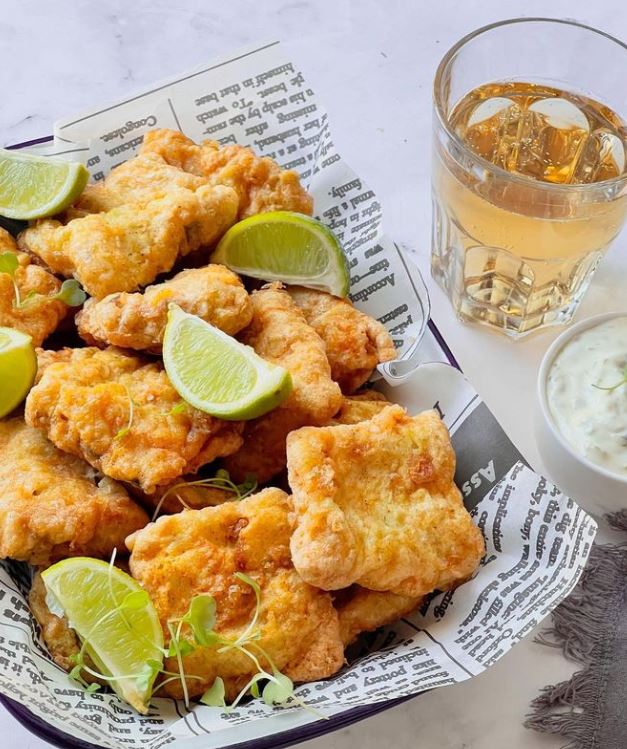 Deep-fried fish
Ingredients
Hake fillets
2 tbsp @amapelepele_spices spice o' seasoning
3 fresh lemon juice, squeezed
3 cups flour
6 large eggs
Oil, enough for deep frying
Method
Pour lemon juice over hake and set aside.
In a pot pour and heat oil. Meanwhile, in a bowl, add flour and spice. In the other bowl, beat eggs until light. Coat hake first in the flour mixture, then in egg mixture and deep fry until nicely golden coloured. Remove and drain on the kitchen towel.
Hearty beef stew
Ingredients
1 kg stewing beef meat
1 large onion diced
5 cloves garlic minced
2 tbsp tomato paste
2 tbsp paprika
4 tbsp cooking oil
1 tbsp dried oregano
Salt and pepper to taste
4 potatoes, quartered
4 cups beef stock
Method
Cut the meat into cubes and season with salt and pepper to taste. Set aside.Heat oil and add beef and sauté for about 10 minutes, stirring occasionally. Add the onions, garlic, tomato paste and season with paprika and oregano. Stir and continue to sauté…Add the stock and stir well. Cover the pot and cook until halfway…add the potatoes. Cook until meat is cooked through and potatoes soft.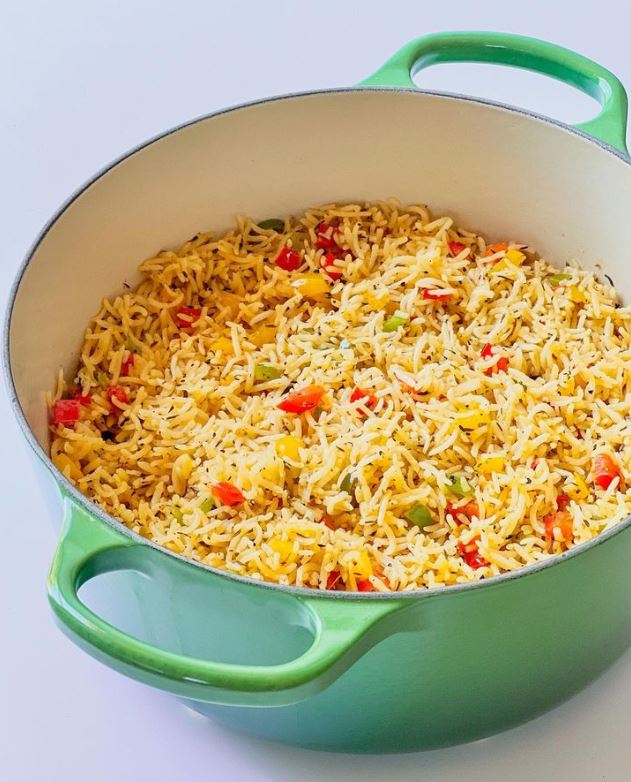 Bell pepper rice
2 cups rice
2 tbsp olive oil
1 red bell pepper, diced
1 yellow bell pepper, diced
1 green pepper, diced
1 small onion, diced
2 cloves garlic, minced
1 tsp coriander
1/2 tsp cumin
1/2 tsp turmeric
1 tsp dried parsley
1 tsp thyme
1/2 tsp salt and pepper
4 cups water
Method
In a pot, heat oil over medium heat. Add peppers and onion. Cook for 2 minutes.
Add garlic, coriander, cumin, turmeric, salt and pepper. Cook for another minute or until fragrant.
Add in rice, toast the rice for 1-2 minutes, until coated in spices. Add water, parsley and thyme. Bring to a boil, cover and reduce to a simmer. Cook for 20 minutes.
Connect with chef Nono on:
Facebook: Facebook.com
Instagram: Instagram
Be sure to get her cookbook. You can order it from her social media account.
Source and images: Instagram