Singing sensation Oyinkansola Sarah Aderibigbe, known professionally as Ayra Starr, has made an impression worldwide since the release of her debut album, 19 & Dangerous, last year. Since then, she has become Africa's fastest-rising star, with over 316 million streams and over 134 million YouTube views! This year has seen Ayra Starr make her UK live debut at Wireless Festival, supporting Cardi B, and tour the United States supporting Koffee.
She chats with us about the release of her deluxe edition, which features GRAMMY Award-winning legend Kelly Rowland, viral star CKay and many more. The singer also shares where it all began and her success tips for young people.
At 20, you have made the world stop and listen to you musically. Is this global acclaim something you had anticipated when you debuted your album, 19 & Dangerous last year?
It's tricky when I get asked this because I worked hard on the project and prayed it surpasses my expectations, but you know there's still that shock factor with all that has happened. I look back sometimes and I'm like, oh wow, that happened? This is really happening, then I pinch myself again.
Your deluxe album features prominent names, including Yseult, CKay and Kelly Rowland. How did you make these collaborations possible? Which is your favourite song from the album, and why?
I really do not have a favourite song because I'm just a mom to my babies, haha. My team, who I appreciate, made it all possible, as well as the aforementioned artists because, without them, those collaborations wouldn't have come to life.
I respect the featured artists so much and feel like there is an extra seasoning they all added to the songs. I'm proud to say I wasn't wrong.
Was music a career you wanted to branch into when you were younger? Why?
Yes! Because I felt it was one of those things I could do to express myself without limitations.
How has your childhood in Benin and Nigeria influenced the kind of music you make and the fans you write for?
Growing up experiencing different cultures helped open my eyes to different cultural phenomena, which widened my perspective and paradigm. I'm being able to relate to different people using a common language, which is music.
You also turned to music as a source of comfort since you experienced bullying at school. This is a global social pandemic that drives many [young] people into depression and even suicide. Who else did you reach out to for help and what is your advice to young people going through this experience?
I reached out to my family, and they helped me navigate those times. To anyone being bullied, my advice is don't be scared to stand up for yourself. I know it's hard, but the truth is bullies often project their fears and insecurities on the people they pick on, so always report to a higher authority and don't let anyone take your voice and self-esteem away.
What is your definition of success?
The definition of success changes over time with people, I believe, because we are insatiable. Success for me is getting to a place of content after achieving a set goal.
What other goals do you aim to achieve, especially in 2023?
We are not jinxing that!! haha. But on a serious note, more music, more tours, taking the celestial music to all my mobstarrs around the world, and getting better at my craft.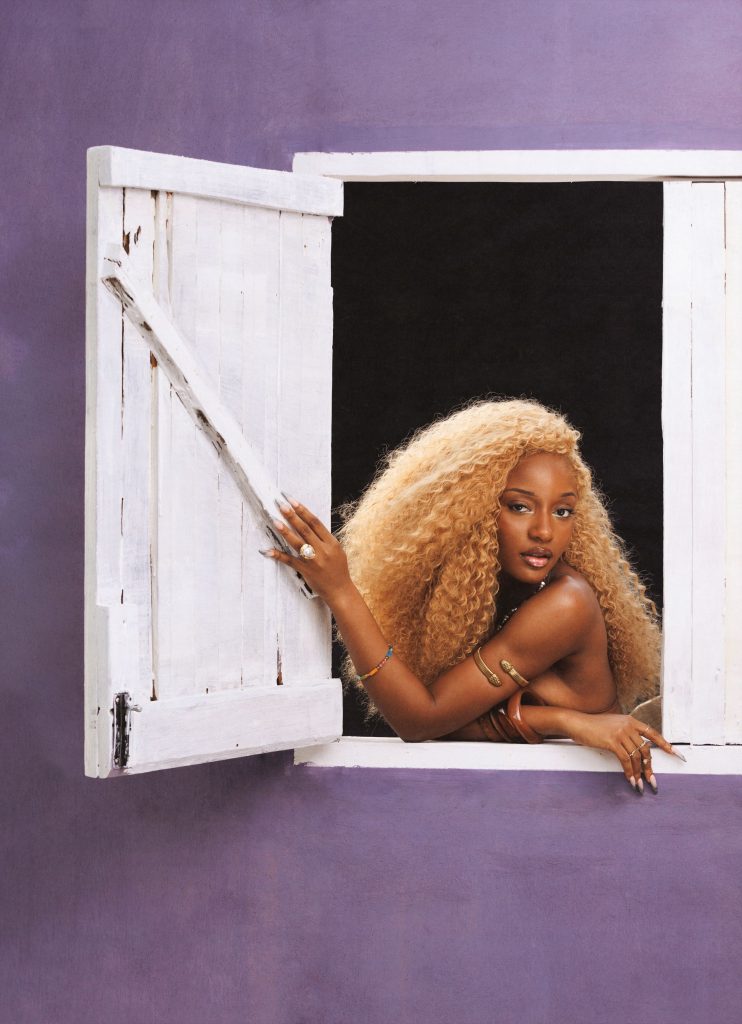 Which other festivals and stages would you like to perform in, and which musician would you like to work with?
I'd like to perform at Lollapalooza, Essence Music Festival, Summerfest and Montreal International Jazz Festival. I would love to work with Rihanna!
Lastly, what are your success tips for young people?
Nobody will believe in you more than you believe in yourself, so get that straight. Act like the person you proclaim yourself to be.
Listen to the album here
Connect With Ayra Starr:
Twitter: @Ayrastarr
Instagram: @Ayrastarr
Facebook: @Ayra-Starr
TikTok: @Ayrastarr
Youtube: @Ayrastarr