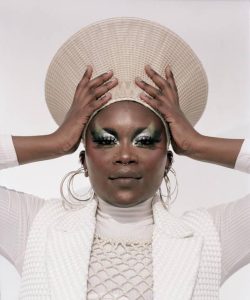 March 21 is Human Rights Day in South Africa, what better way to remember the 1960 Sharpville massacre than through music, live from Zoё Modiga?
Mark your calendars for March 20, a day before Human Rights Day as award-winning soul singer, songwriter and performer Zoё Modiga returns with world-class musicians for a highly anticipated live offering, Abantu. The show is inspired by a record on her award-winning sophomore album Inganekwane of the same title.
Zoё Modiga's first gathering of 2022, Abantu, which loosely translates to people, is premised on a commemoration to human rights and honouring the fallen heroes and heroines of the Sharpeville massacre, which took place on March 21, 1960. The show serves to echo the documented and unspoken stories of our past, present and future.
READ MORE: My Journey To Success With Jazz Sensation, Zoe Modiga
Since the inception of her live performance track record that dates back to Fifa World Cup performances, Zoё Modiga has become the cornerstone custodian of concert affluence. Etching her name into the defining chapters of South Africa's rich history of enthralling live performances, she has facilitated spiritual proclivity to healing, which keeps Zoё Modiga in high demand.
Connect with Zoё Modiga on her journey to unearth and perform the gems of African history.
Don't miss the event on March 20 at 250 on Cedar Lifestyle Countryhouse, Johannesburg. Tickets are available at Quicket here: https://qkt.io/dgVh61
Abantu is brought to you by BandaBanda Agency & Yelloёwax.
Follow Zoe Modiga on