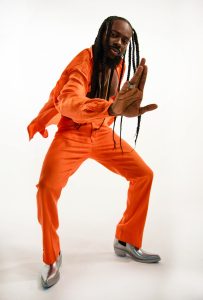 Adekunle Gold has been a force to be reckoned with since his debut album in 2014. He shares where his passion for music began and his success tips for young people
Adekunle Gold recently released a new single Mercy ahead of his album Catch me if you can, which was released in February. He took time from his busy schedule to share his journey to success.
Which musician or experience inspired you to take music as a career?
There's no one in particular who inspired me. But I have always loved listening to music and the idea of being a pop star one day
What have been the highlights and challenges of being in the entertainment industry since 2014, when you released Sade?
It's beautiful to see how our music has grown and has become global in the sense that when you release now, it's easier for everyone to have access to it and to simultaneously top the charts globally. However, shout out to the musicians before us who were able to take their music globally without the resources we currently have. The biggest challenge is like any other artist's and that is piracy, which I hope will soon be a thing of the past.
Your debut album Gold peaked at number seven on the Billboard World Album Chart upon its release, was this the reaction you expected from the global audience?
I didn't expect this milestone at all. I just wanted to put out music and see how it would be received. Such love from the global audience excited me.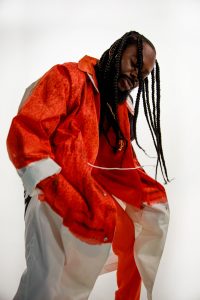 Who do you have in mind when you make music and what inspires the lyrics to your songs?
I have myself in mind when I make music because most of my songs are my experiences. I love singing about love, self-awareness, peace, which people resonate with.
Which other artist would you like to collaborate it and why?
I would love to work with Bruno Mars. I love his vibe and sound. He's a great performer and one of my biggest inspirations.
Tell us about the message behind your new single, Mercy
The song is about asking for wisdom to see through people and know who is not meant for me and to be in my life because sometimes, you can't even tell who is real or fake.
https://www.instagram.com/p/CY_Z5BagP70/
What can fans expect from you this year?
They can expect more tours, music videos, brand-partnership announcements and collaborations. This year is going to be a big year for me.
Apart from music, what keeps you busy and fulfilled?
I have other businesses that keep me busy, like my paint-manufacturing company. I can't wait to announce another project I've been working on for a while. My family also keeps my busy and fulfilled.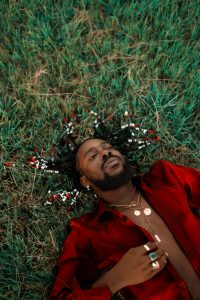 Are there local or global events you aim to perform at this year or in the future?
I want to be on a Coachella and Global Citizen Festival stage someday. I was actually at the Global Citizen Festival in South Africa in 2018 and watching acts like Beyoncé and Cassper Nyovest perform was an amazing experience.
Lastly, what are your success tips for young people, especially those who want to be in the entertainment space?
Do what comes to you naturally. Be authentic. Don't use drugs. Also, don't let anybody tell you how to run your life, just do your thing your own way. Learn as much as you can; don't settle for good if you can be great at something.
To access his album, visit Platoon
Follow him on:
Images: Supplied.