Make delectable meals for your family or friends this weekend with our favuorite recipes we found from Chef Nono Mtshali
Our favourite chef and food influencer chef Nono Mtshali shares three recipes for you to try this weekend: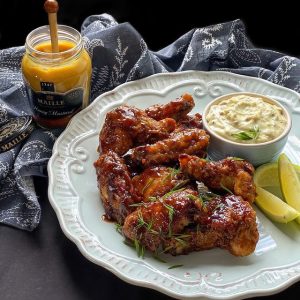 Chicken wings with Maille honey mustard and blue cheese dipping sauce:
Sauce ingredients:
* 1 tbsp @maille honey mustard
* 80 g blue cheese
* 1 cup plain yoghurt
Method:
* In a bowl, stir together all ingredients, (except blue cheese), very well until completely mixed.
* Stir in blue cheese. (Mix in well, but leave nice chunks). Don't over stir.
* Serve as a dip for appetizers over salads or use as a condiment on sandwiches.
Wing ingredients:
* 800 g chicken wings
* 1/2 cup soy sauce
* 1/2 cup barbecue sauce
* 1/2 cup honey
* 1 cup flour
* 1/2 tsp salt
* 2 tsp paprika
* 1/4 tsp pepper
* Oil for deep frying
Method:
* Cut wings into 3 sections; discard wing tip sections. In a small saucepan, combine the soy sauce, barbecue sauce and honey. Bring to a simmer; cook until liquid is reduced to about 1 cup. Meanwhile, in a large bowl, combine the flour, salt, paprika and pepper. Add wings, a few at a time and toss to coat. In a pot/pan, heat oil. Fry wings, a few at a time until golden brow, 3-4 minutes on each side. Drain on paper towels. Transfer wings to a large bowl; add sauce and toss to coat.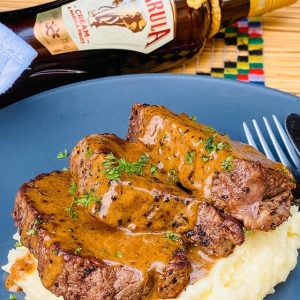 Pan-seared fillet with Amarula pepper sauce:
Ingredients:
* 1 kg of beef fillet, cut into steaks
* 2 tbsp unsalted butter
* 2 tbsp olive oil
* Salt & pepper, to taste
Method:
* Sprinkle steaks with salt and pepper on both sides. Rub seasoning into meat with your fingers. Melt butter and olive oil in a large pan over medium heat Add fillets and cook for 5 minutes on each side.
In the same pan, add 250 ml fresh cream along with 50 ml Amarula. Add 1 teaspoon flour to thicken the sauce. Whisk until there are no flour lumps. Now add a generous amount of pepper. Adjust seasoning and serve the sauce with beef fillet steak and mashed potatoes as a side.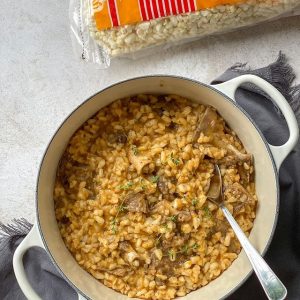 Samp with lamb bones:
Ingredients:
* 500 g lamb bones
* 4 cups water
* 500 ml vegetable stock
* 2 cups ACE Quick Cook samp
* 1 tsp fresh thyme
* Salt & pepper, to taste
Method:
*Combine lamb bones, water, stock and thyme…season and bring to a simmer. Cook for 45 minutes and then add ACE Quick Cook samp and cook for a further 30 minutes. Serve!
Connect with chef Nono on:
Facebook: Facebook.com
Instagram:  Instagram
Be sure to get her new cookbook, order it from her social media account.