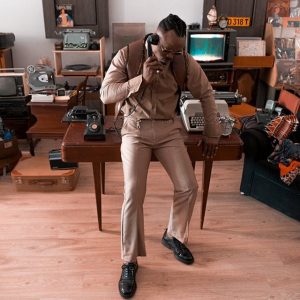 Award-winning singer and songwriter Tesor Riziki descended from the DRC, where he was born, to South Africa, and made a name of himself in entertainment. He shares his journey to success, as well as his upcoming album, Motion

Give us a glimpse into your childhood, what inspired your love for music?
I had a really beautiful childhood in a very small town called Goma, Eastern DRC, surrounded by a beautiful family and was introduced to music when I was very young at a local youth centre by my parents. This happened around the time the Rwandan genocide was happening and we had hundreds of thousands of refugees on the streets of our hometown and it was a way our parents were trying to help us escape the madness around us.
 Share with us the journey of breaking into the music industry in South Africa, what were some of the challenges and milestones you experienced during that time?
The journey was not an easy one for sure. I started in Durban, doing small odd jobs such as gardening, car guarding…to earn a living while pursuing my dreams. I started a band called Maisha and had some good time opening for Freshly Ground, Johnny Clegg, and also started writing songs for other artists to earn a living. Zahara was one of my early songwriting breaks, thanks to the great Robbie Malinga and Mjakes Thebe. I finally released my first album at the end of 2015 which had tow numbers 1 in Europe and multiple awards. That was the start of my epic journey so far, the rest is history.

You've come a long way since your 2015 album VII debut album, do you feel you have reached success? What does it mean to you?
Yes, my debut album VII did incredible things for my career and opened so many doors here and abroad. That album is a genesis of my dream…it's an ongoing journey. I am evolving and grateful for the great things ahead. I have reached a level beyond my wildest dreams so fast and I honestly feel it's just the beginning.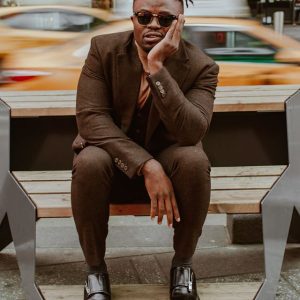 You were announced as a United Nations Refugee Agency Ambassador in 2017, what did that mean to you as you were a refugee as well, are you still an ambassador, and what is your role? Also, what do you wish people would understand about being a refugee?
It's an absolute honour to be advocating for refugees' rights and helping change the narrative of refugees. My role is to help show the world that refugees are just more than what they are portrayed in our societies. If refugees are empowered or given a chance they can be more and also empower others.nLook at me,I can proudly say I empower others with my work and get to help others make a living and I am a refugee.


What have been your memorable moments in your music career thus far?
There are so many, but winning my first award in Durban for my very first album is still a highlight and full circle, considering where I come from to make a living. Also, being invited by Seal to join his tour and topping charts in Europe with the music I made here at home are some of my highlights.

Who, locally and internationally, would you like to work with?
I am keen to do some work with Black Coffee, Shekhinah and internationally, Burna Boy, Rihanna, Daft Punk, and Pharrel Willaims.

Tell us about your new album, Motion, what message do you want your fans to take from it and what is different about this album?
 Motion is a bold statement of my state of mind…I dive into my past and future as a young African creative. Motion carries the essence of all my sonic artistic inspirations and it's my best work to date. I hope fans get to enjoy and treasure it as much as I do.

Tell us about your new single, Zwakala, what inspired the song and who will relate to the song?
Zwakala is a haunting downtempo love song with elements from a classic Stimela song I love very much. It's a song that celebrates the freedom of unapologetic black women.

What goals do you aim to reach in the next five years?
To take over the world with my distinct sound of African pop music. From Johannesburg  to Kinshasa, London, Paris, Berlin, LA, and New York, I want to be part of the generation that will bring back the glorious days of African pop music

What are your success tips to young people?
Always stay true to yourself , be consistent, persistent, and different. Bring something new to the table, follow your vision every single day with no fail. Things take time, but when you are committed to your cause relentlessly the world will eventually conspire.
Download Zwakala here:  :https://tresor.lnk.to/Zwakala