June 16 marks Youth Day in South Africa, which commemorates the youth uprising in Soweto in 1976. Forty-four years later, we salute these 16 successful young people 
One of the reasons youth month is meaningful to KDanielles Media is that we are driven by and committed to telling success stories of young people. And what better time to celebrate our youth than now, and by giving them the standing ovation they deserve? With is said here is a list of the young people we salute this youth month: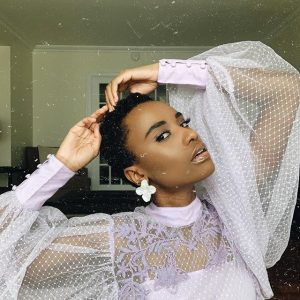 Zozibini Tunzi: Miss Universe 2019 Zozibini Tunzi is first on our list for making young black girls feel comfortable in their skin and for proudly wearing her natural crown on a national and global beauty pageant stage. Tunzi is an advocate against gender-based violence and is dedicating her reign to bring awareness and help alleviate this global scourge against women.
Read more: My Journey To Success With Miss SA 2019 Zozibini Tunzi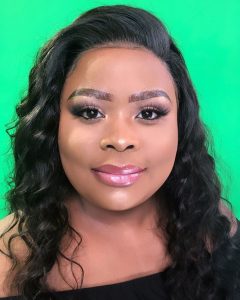 Lesego Tlhabi: Also known as Coconut Kelz, Tlhabi is a writer and comedian whose political satire has taken South Africa and social media by storm. You may have recognised her on popular news platforms like eNCA, where she offers her 'white privileged' and political commentary. She completed a BA Honours in Theatre at Brunel University in London in 2014 and is also an author of the book Coconut Kelz's Guide to Surviving This Shithole.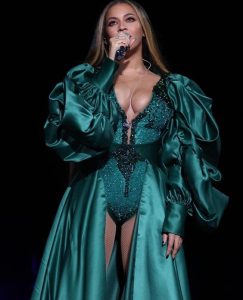 Enhle Mbali Mlotshwa: This actress and businesswoman has really achieved a lot in her life thus far. In addition to being one of the designers of one of Beyonce's outfits for her 2018 Global Citizen Festival at FNB stadium, in Johannesburg, her fashion label Essie Apparel, was featured in the Italian edition of Vogue magazine and it was also awarded Best Designer Collection at the weekend by Fashion Community Week in San Francisco, US.
READ MORE: My Journey To Success With Mbali Enhle Maphumulo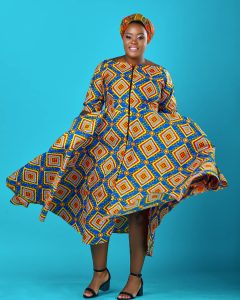 Smangele Sibisi: The 29-year-old founder and owner of Indalo Nubian Naturals started doing people's hair professionally in her flat in 2011 before opening up her salon. Her brand focuses on natural hair and according the Mail and Guarian, she employs 23 people. She's recognised in the hair industry and has a 2018 nomination for Best Female Hairstylist of the Year at the African Hair Awards to her name.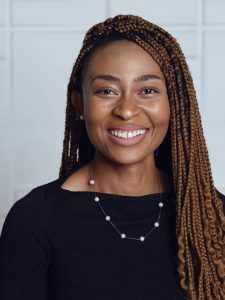 Dineo Lioma: This scientist and businesswoman has a Master's degree in micro and nanotechnology enterprise with distinction from Cambridge University in the UK and has three companies under her name. Lioma and her business partner, Daniel Ndima of their company Cape Bio, have developed the qPCR kits, which are locally manufactured test kits for the coronavirus. With the kits, it takes only 65 minutes to get your results, unlike the three hours or even days it normally takes to get the results. With such accolades, this youngster sure has a bright future in the medical, business and science fields.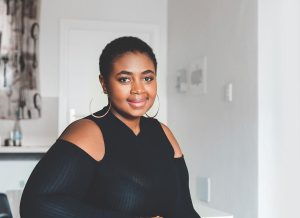 Sinenhlanhla Ndlela: It is amazing that this young businesswoman knew nothing about the ice-cream business when she started it at the tender age of 23. Ndlela is the founder of Yococo, a dairy-free ice cream which is sold to Johannesburg, Cape Town and Durban.
Read more: Sinenhlanhla Ndlela Serves Vegan Ice Cream Goals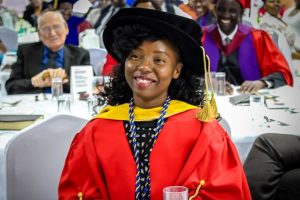 Dr Musawenkosi Donia Saurombe: Three years ago we featured the then 23-year-old Dr Saurombe as the youngest PhD graduate in Africa. At 26, this young academic was appointed as as senior lecturer at the University of the Free State. Her success tip: you have to take your own future into your own hands and take your education seriously. Education is the key to success as many doors can open for you if you have something to back you up.
Read more: Africa's Youngest Female PhD Graduate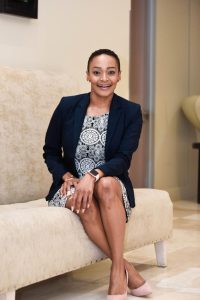 Gugulethu Mfuphi: While her financial background could see her crunching numbers at top firms as an accountant, Mfuphi rather opted to match her love for finance with broadcasting. She is a renowned radio presenter, you will be familiar with her voice on Kaya FM. She is also an MC. She said to KDanilles Media, "My passion stems from constantly wanting to excel and setting the bar higher while still motivating others to live their lives fully and branching off to spaces where they too can come alive." Her show, Kaya Bizz, won her the Liberty Radio Awards in 2019.
Read more: My Journey To Success With Gugulethu Mfuphi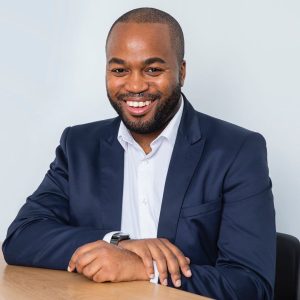 Nkosiyati Khumalo: The 33-year-old Khumalo is at the helm of South Africa's stylish men's magazine, GQ, as its editor. He is the epitome of Drake's 2013 song Started from the bottom as he started his career at the magazine as an intern. Today, he is responsible for the magazine which has a readership of 230 000.

Dr Alma-Nalisha Cele: At 29, Dr Cele a medical doctor working in the department of anaesthetics at Leratong Hospital in Gauteng. This overachiever also served on the executive for the Wits Surgical Society and the South African Medical Students Association. She is also a 2019 gradate at the Mandela Washington Fellowship for Young South African Leaders in the United States.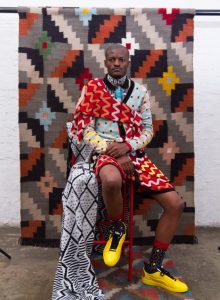 Laduma Ngxokolo: Fashion icons have approved him, brands have endorsed him and even global singing sensation, Beyoncé loves his work. Knitwear designer, Laduma has had a successful career making his Maxhosa by Laduma brand a globally renowned one. In fact, it's hard to believe that he never considered a career in the fashion space up until high school where he was exposed to textile and fashion design. His successful brand is a favourite for many local celebrities including Unathi and Enhle Mbali Mlotshwa.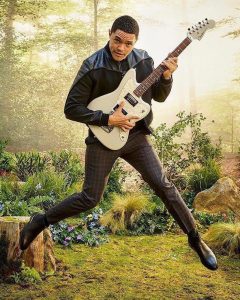 Trevor Noah: I don't know why or how we cannot include Trevor Noah to the list (yes, even though he is 36). One of South Africa's successful comedian exports who now hosts The Daily Show, an American satirical news programme on Comedy Central, Noah adds author, award winner and recipient of TIME magazine's 2018 list of 100 most influential people in the world to his impressive CV.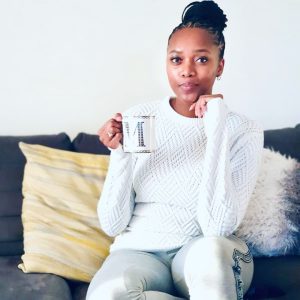 Mpho Chitapi: This 28-year-old is a force to be reckoned with when it comes to law. Chitapi is celebrated as the youngest, black female partner at one of Africa's largest law firms Edward Nathan Sonnenberg's Africa. Born in the East of Joburg, this lawyer specialises in technology, media and telecommunications (TMT) law.

Bonang Matheba: The media mogul and businesswoman needs no introduction as she has been in showbizz for almost 18 years, so she knows a thing or two about fame. We love Bonang for a her work ethic and her no-nonsense approach to people who take her brand on on Twitter. Bonang has achieved many milestones in business and the entertainment industry, earning a number of magazine covers and even international awards.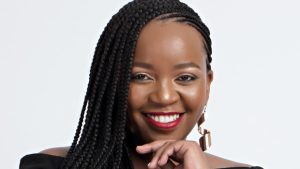 Mbali Soga: Mbali Soga, a BA in journalism and media management graduate, is the editor of the 47-year-old magazine True Love magazine, which she worked for for over ten years, taking different roles, such as fashion editor and beauty editor. An artsy person at heart, the editor is at the helm of one of South Africa's iconic magazine that is managing to survive the challenges of print media currently. She is also the recipient of the 2019 overall award for FIPP Rising Star.
Tshepo Mohlala: At 28, Mohlala is sure making a statement in the fashion, and especially in the denim field. About making jeans he said, "I am the only black guy who is on the forefront of denim making and the first black African who called my jeans after my name." His label is really big, big enough to have Meghan Markle order a pair from him during her royal visit to  South Africa in 2019 with her husband, Prince Harry. With this royal touch, we can't wait to see Tsepho's brand taking the world by storm.
Who is your favourite young trailblazer? Share in the comments below.