The lockdown has forced us to retract, recuperate and importantly, to spend time with our families. What better way to do that than preparing great meals?
The lockdown means everyone is at home 24 hours a day. With the whole family to feed from morning to evening, it's possible to fun out of fun recipes to make. Well, chef Nono Mtshali, author of In the kitchen with Nono, has you covered and will help you transform everyday, simple ingredients from your pantry to mouth-watering meals. Here are few of our favourites: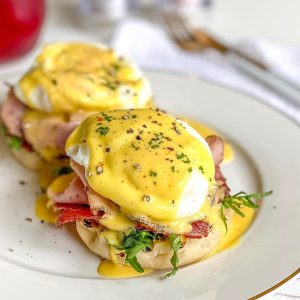 BREAKFAST
Cold meat egg Benedict with Hollandaise sauce:
Ingredients:
* 2 egg yolks
* 1/4 lemon, juiced
* 1 pinch salt
* 1 pinch cayenne pepper
* 1/4 cup salted butter, melted
Method:
* Beat egg yolks, lemon juice, salt, and cayenne pepper together in a microwave-safe bowl until smooth. Slowly stream melted butter into the egg yolk mixture while whisking to incorporate.
* Heat in microwave for 15 to 20 seconds; whisk.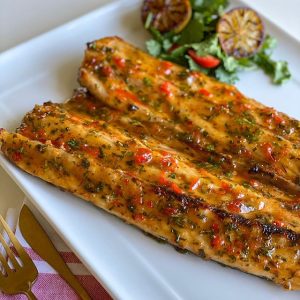 LUNCH:
Snoek fish:
Ingredients:
* 1/2 cup peppadews, chopped
* 2 cups sweet chilli sauce
* 1 handful fresh coriander, chopped
* 1 tsp fresh thyme, chopped
* 1 tbsp fresh parsley, chopped
* 1/4 cup lemon juice
* 3 tbsp olive oil
* Salt and pepper, to taste
* Fresh snoek
Method:
* Mix all of peppadews, sweet chilli, sauce, lemon juice, olive oil and fresh herbs together.
* Add salt and season with pepper to taste.
* Then, brush the fish using your mixture and grill it in the oven at 220°C for about 20 minutes (you can also braai it over medium heat).
* Try to keep an eye on it so that it does not burn or overcook.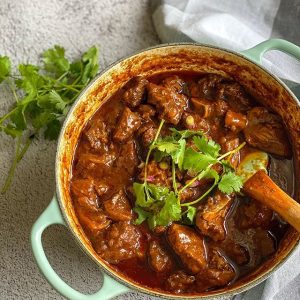 SUPPER:
Beef Curry
Ingredients:
* 1 kg Beef, cut it into cubes
*2 tbsp curry powder
* 1 tbsp paprika
* salt & pepper, to taste
* 2 tbsp curry paste
* 4 tbsp Olive/cooking oil
* 1 large onion, finely chopped
* 1 tsp minced garlic
* 2 tbsp tomato paste
* 1 cup water
Method:
*Cut the beef into cubes, put it into a bowl and season with salt and pepper. Add curry paste and a good dash of olive oil, season and toss to coat. Cover with cling wrap and marinate.
* Heat oil. Add the onions, garlic and a little seasoning (salt&pepper) followed by paprika & curry powder, stir, then cover and cook for 6-8 minutes or until onions are soft.
*Now add the beef to the onions along with water; season, stir over a medium-high heat for a few minutes.
*Cover the pot with a lid, stirring occasionally, cook on medium-low heat until the meat is tender. And then add tomato paste, stir and cook for a few more minutes.
* Serve.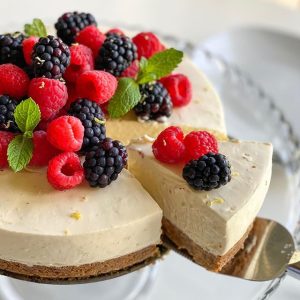 DESSERT:
Lemon Cheesecake
Ingredients:
• 1 packet tennis biscuits, finely crushed
• 80 ml butter, melted
• 3 tubs cream cheese
• 1 tbsp vanilla essence
• 1 can #Nestle condensed milk
• 1 cup fresh cream
• 125 ml lemon juice
• zest of 2 lemons
Method:
• Mix the crumbs and butter well. Press into the bottom of a loose-bottom cake tin. Refrigerate.
• Whisk together the cream cheese. Add vanilla essence, then condensed milk and lastly fresh cream and whisk.
• Add half the lemon zest. Fold and pour mixture into the cake tin and refrigerate overnight. Remove the ring of the pan and slide cake onto a serving platter. Garnish with remaining zest and berries and serve.
Connect with chef Nono on:
Facebook: Facebook.com
Instagram:  Instagram
Be sure to get her new cookbook, order it from her social media account.