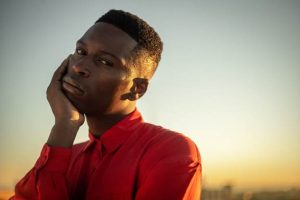 Multi award-winning musician Bongeziwe Mabandla has just released his much-awaited new album iimini. He shares with us the inspiration behind it and the message behind the album:
Known to be unconventional, Mabandla has recently released his new music video "Khangela", shot from his cellphone. The lyric video was shot by Tiago Correia-Paulo, the singer's musical director and the producer of the album, on a cellphone while they were on tour in France last November. He took time from his busy schedule to tell us about the making of his new album, the challenges he faced in the music industry, and the message he wants you to take in his new album:
Take us back to your childhood in Tsolo, what attracted you to music and who did you enjoy listening to?
The first song I remember knowing backwards was 
'
I will always love you
'
 by Whitney Houston
.
 I loved this song so much and you did not have to ask me twice to sing it for you. I remember a period where I would go off by myself to sing. 
I was always
 a very serious child. I loved a lot of music but when I heard Tracy Chapman for the first time, something in me stopped, same 
with 
Thandiswa
 Mazwai and
 Lauryn Hill
.
There was a five-year gap between Umlilo and Mangaliso, take us through that process of self-discovery and making your second album, as well as what you learnt about the music/entertainment industry.
My second album was very difficult and it came from a very painful place. I had experience
d
 many things and I had vowed to myself that I would talk about through music. I was struggling so much I almost became another person and my only hope and saving grace was my music.
What are some of the highlights of your career thus far?
My
 biggest
 highlight so far has to be winning best Alternative Album at the S
AMAs
.
G
rowing up, I had this dream
 to win a SAMA. 
I really held on to my award so
 tightly
 when it finally happened
.
 I was over the moon and it made my family really proud as well. As a live artist performing to new audiences around the world is always a highlight, especially when those are sold out and the audience is having a great time.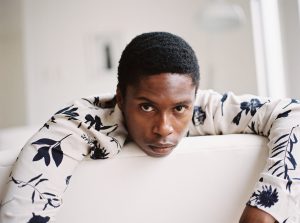 Which local and international stage did you enjoy performing on and why?
I'm not specific at all about this
. M
y theory is that it
 i
s more about the feeling than the place. I personally enjoy intimate shows where you are close to the audience and where you can have a real connection moment.
What other music festivals would you like to perform at and why?
It would have
 to be Cape Town Jazz Festival and Afropunk. 
These are
 festivals I
've
 never played before but
 I've been
 always thinking about
 them
. Glastonbury has also been a dream of mine after I saw Solange
's
 performance on YouTube.
Tell us more about your upcoming album, iimini, is it different from your previous offerings and what message are you conveying to your fans through it?
This album is about the tri
a
ls and tribulations around love. How love 
is a
 human obsession and how it's almost the most important thing to us. 
It
 also looks at how love can be revealing, healing yet also so very painful.  This 
l
ove story 
is 
about the magic that can happen when people feel the same way about each other.
Listen to Bongeziwe Mabandla's iimini album on: https://music.apple.com/za/album/iimini/1500080818
Follow Bongeziwe Mabandla On Social Media:
Facebook: Bongeziwe Mabandla – https://www.facebook.com/BongeziweMabandlaOfficial/
Twitter: @Bongeziwe
Instagram: @BongeziweMabandla
Check out his new music video below: