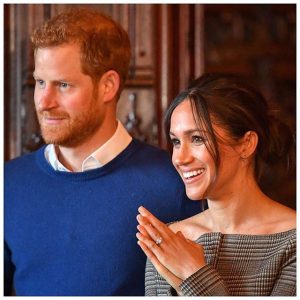 Prince Harry and Meghan will be taking a ten-day tour from Monday 23 September to Wednesday 2 to Southern Africa, along with their baby. 
The royal family is descending to Southern Africa for ten days. According to Hello Magazine this is what they will be up to:
Monday 23rd September: Cape Town, South Africa
Harry and Meghan will begin their tour in a township in Cape Town where the royals will view a workshop that teaches children about their rights, self-awareness and safety and which provides self-defence classes and female empowerment training to young girls in the community. The couple will then tour the District Six Museum.
Tuesday 24th September: Monwabisi Beach, South Africa
The couple will travel to Monwabisi Beach to learn about the work of 'Waves for Change', an NGO which trains and supports local surf mentors to provide mental health services to young people. They will also see the work of The Lunchbox Fund, which was one of the four charities that Harry and Meghan suggested people donate to on the occasion of the birth of their son Archie.
Wednesday 25th September: Cape Town, South Africa
The royals will meet Archbishop Desmond Tutu and Mrs Tutu at their legacy foundation. From here, Harry and Meghan's programme will split. Harry will travel to Botswana while Meghan remains in South Africa. The Duchess will visit the Woodstock Exchange to meet female entrepreneurs and investors working in technology.
Thursday 26th September: Harry in Botswana while Meghan remains in South Africa. 
Harry will begin his working visit in Botswana, first travelling to Chobe Forest Tree Reserve. He will then pay a visit to a local project run by his charity Sentebale. Meghan will take part in a private 'Women in Public Service' breakfast at the High Commission in Cape Town.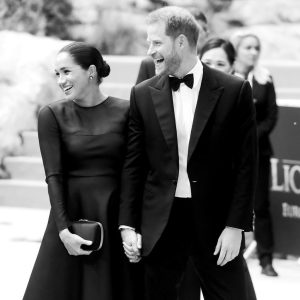 Tuesday 1st October: Harry in Malawi and Meghan in Johannesburg, South Africa
Harry will travel to Mauwa Health Centre, Pharmacy in a Box and Youth Reproductive Health Outreach programme. He will tour Mauwa Health Centre and then depart Malawi for South Africa. Meanwhile, Meghan will attend a roundtable discussion with the Association of Commonwealth Universities in Johannesburg. She will meet academics and students to discuss the challenges faced by young women in accessing Higher Education.
Wednesday 2nd October: Harry and Meghan in Johannesburg, South Africa
On the final day of their tour, the royals will visit a township near Johannesburg. They will then meet with Mrs Graça Machel, widow of the late former President Mandela. In the afternoon, they will attend a reception to celebrate the UK and South Africa's important business and investment relationship, looking ahead to the Africa Investment Summit the UK will host in 2020. To close the tour, Harry and Meghan will attend an audience with President Cyril Ramaphosa and his wife Dr Tshepo Motsepe. The royal party will then depart for London that evening.
For more information on the tour please visit Hellomagazine
Source: Hello Magazine
Images: Instagram