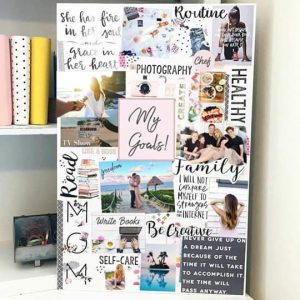 Businesswoman, Lorraine Sibanda shares with us her passion for entertainment and media, how she's slowly building her empire and her Vision Workshop on 2 February 2019.
Give us a glimpse of your childhood, what were your career aspirations?
I was born into a warm, fun and hardworking family. My Mom never worked a day in her life and is a designer. My late Dad on the other had worked in corporate but always had other income streams on the side and at some point worked full time on his poultry and farming business.
I always dreamt of being a businesswoman and also working in the entertainment industry. My parents always encouraged and guided my aspirations.
You are in the tough, but rewarding field of business, share some of your businesses and what sparked your decision to be a businesswoman?
Any business is tough I believe. I am the Founder of MIChikl PR and I work with media personalities,  musicians and small fashion retail brands in particular. I am also an event's manager but have specifically created the Digital Entrepreneurship Summit and last year I successfully launched Women in Entrepreneurship Week and due to my passion for the media and publishing space I will be launching an online mag called "RoGue".
I love being of service to my community and most of my initiatives are based on offering a consulting,  advisory if not support structure. I am constantly looking for ways to better women around me or women online as far as entrepreneurship is concerned. We are yet to become a recognised brand but to date, I am proud of the milestones.
Share some of the challenges and highlights of your journey in business
My goodness. Like you mentioned business is tough but what is tougher is making all decisions by yourself.  You are the Director, accountant,  PA, marketing person etc so it can be overwhelming.
My biggest challenge to date would be marketing. In the past, we did very well with word of mouth but that can only carry you so far. After a while you need to strategically position yourself.
What is your definition of success and do you feel you have achieved it?
Success is by definition setting a goal and working towards it and achieving it. I have achieved some great success as a Publicist and it always gives me pride when I get my client's featured on national Tv shows or we reach social media targets. For now, I keep pushing till the ultimate goal is achieved
Tell us about the vision board event coming up tomorrow (2 February 2019), what does it entail and who should come?
The Vision Board Workshop was launched last year with a group of 10 women. The idea behind it is to give corporate and business women tools that can help them achieve their goals. We believe anyone can do it but they just lack the know how.
Anyone who is striving to be better than last year can attend. Anyone with a set of goals they need help with achieving and anyone who is keen to network can attend too.
READ MORE: The power of vision boards
What is the success rate of people who have attended the event and have their vision boards coming to fruition?
The success of a vision board is dependent on its owner. It is based on desire, determination, and discipline. Our former guests are doing very well and are growing in their individual fields. Naturally, others may be challenged.
Lastly, what are your success tips to other young aspiring business people?
Know the reason you started. Passion alone is not enough. Be open to advice from mentors, coaches, sometimes even strangers. Invest in your personal growth as a business person. Always aim for growth but more importantly always ask yourself "what value are we adding?
If you wish to reserve your seat, at the event, which is taking place at 13 Fredman Towers, 5 Floor, Sandton, please pay on:
Banking details
Capital Bank
Acc no: 145 244 0679
Branch code: 470010
Ref : Name , #VisionBoard
Option 2
EWALLET/CASH SEND/SEND IMALI
073 0210 533