When you're racking your brain during the middle of yet another long night, trying to come up with a way to make ends meet, you might wonder why you ever decided to take on a small business in the first place.
The stress probably has you feeling like the weight of the world is on your shoulders—and when your livelihood is on the line, it very well might be.
Good news: It's possible to make owning and operating a small business a whole lot easier by streamlining your day-to-day tasks. You might be a Jack of All Trades, but that doesn't mean you have to do all the work!
Whether you're starting a business online or opening a brick and mortar company, keep these tips in mind when your plate starts to feel overloaded.
Payroll Made Painless
If your small business found enough success to hire on additional help, it probably means you're doing something right—which is a good thing! However, adding employees to the mix adds another layer of responsibility to your business management. Keeping track of attendance and staying on top of payroll can turn into complete nightmares.
Make your life a little easier with Clockspot, an online time clock and web-based employee timesheet software. It allows employees to clock in from any authorized device, which can be a major benefit if you're still working remotely and trying to get your company off the ground. Gone are the old analog days of punch time clocks to back up work records; no pen, no paper, no manual calculations. Time tracking is made easy with this digital asset.
Automate all the Time
Payroll and attendance just scratch the surface of daily business tasks you can (and should!) automate make your life easier. Other areas of business that lend themselves to digital streamlining include:
Secretary. We're not suggesting you let go of your receptionist in place of a robot, but if you're in the beginning stages of a starting a company and don't have enough time (or hands) to answer every call, enlist the help of Auto Attendant. This sophisticated virtual receptionist will help ensure you never miss a call—or an opportunity.
Human Resources. It might sound counterintuitive to place your Human Resources over a digital domain, but as your staff grows and you have more employees to tend to, you might find yourself needing help managing compliance, time off requests, and so forth. Zenefits is one example of an online HR software company that allows you and your team to access all information in one convenient spot. The web-based software is cost-effective and can help save money you would have spent on a salary.
Customer Service. If business is booming and you can keep up with your inundated email inbox, services like ZenDesk can help you relax a little. Automated customer service can be provided 24/7, helping you receive, process, and respond to various customer requests.
It may be that your company doesn't have a need for these different digital positions, but nearly everything can be done online these days, so there's more than likely some way you can automate and streamline. Are you running a rental business on the side? Move to online rent payment to make the lives of you and your tenants much easier. Offering accounting services? Switch to cloud-based storage and say goodbye to the days of painfully filing away.
Automation is your ticket to streamlining your day-to-day tasks, as well as saving you a ton in business expenses along the way.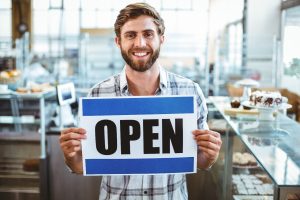 If You Build it… They Will Come
Too many small business owners waste time running (mostly unsuccessful) advertisement campaigns. Instead of grappling over social media posts or pouring your money down Google Paid Search, consider boosting your organic online presence so that customers can find you—versus you desperately seeking for them.
A local SEO campaign will target internet users in your area who are already searching for the products or services you're offering, meaning they're more likely to convert to a paying customer than the random person walking by one of the flyers you posted around town. The best part about local SEO is that every metric can be tracked! You'll see everything you need to measure the success of your marketing strategy right in front of you.
With the right small business strategies in place and the best tools in your arsenal, you'll avoid becoming another floundering statistic and see your start up rise in the ranks of success!
Source: Sponsored Post/ Purple Camel Media
Image: Supplied