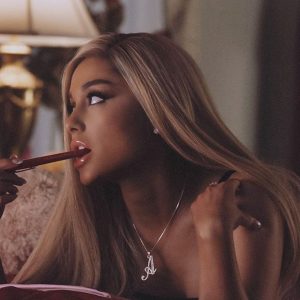 Hollywood's renowned actresses, Reese Witherspoon, and Jennifer Garner show support for Ariana Grande's 'Thank U, Next' music video
You know you are a huge superstar when you break the internet, literally. According to Business Insider, Ariana's music video for Thank U, Next received 1 million views 35 minutes after its release on Friday, 30 November 2018.
The music video, which features scenes reenacted from romcoms, "Mean Girls," "Legally Blonde," "13 Going on 30," and "Bring It On" is the fastest video to reach that mark, ever, according to Pop Crave.
That's not all, Jennifer Garner and Reese Witherspoon also saw the video and loved it. Garner posted a clip of the video that features Ari in her role from 13 Going on 30 and said, "Every now and then something comes along and just brightens your day. @arianagrande you're adorable. Thank you, pretty girl, #thankunext"
https://www.instagram.com/p/Bq0yueqlwlB/
Ariana was beaming at Garner's post and wrote, "nooooooOoOOoOo I'm crying. I watched this movie every night before bed growing up (and I still do sometimes, especially when I'm sad). I adore you! thank you for all the inspiration and joy you've brought to my life I'm screaming bye." She also added, "and by sometimes I literally mean every night still".
Witherspoon also showed her approval on Twitter and said, "She also called out Grande's moves on Twitter, saying, "Can we please talk about @ArianaGrande's Bend and Snap?! 10/10 nailed it! ??? #thankunext".
Can we please talk about @ArianaGrande's Bend and Snap?! 10/10 nailed it! ??? #thankunext

— Reese Witherspoon (@ReeseW) November 30, 2018
The singer responded, "omg we tried to put our own twist on it so legal wouldn't come for us but THANK U. This is the biggest honor. love u more than words."
The build-up to the music video began a few weeks ago when the singer teased fans with behind the scenes on her social media handles. Three days after the release, the music videos has had more than 87 million hits on YouTube, trending at number one.
Check out the music video and let us know what you think: