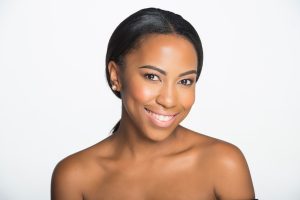 This women's month, media personality, Tumi Voster, launches her GRL PWR series Empowerment Brunch events at the Rosa at The Palazzo Hotel in Johannesburg on Sunday, August 19th.
The platform intends to empower and inspire young women in different spheres of their lives through necessary dialogues shared by women for women to bring about change and help build their own success stories. Relatable to the young South African millennial woman, the GRL PWR Series Brunches will be a space for women to network through their various journeys.
The stellar line-up of featured speakers include award-winning South African actress Terry Pheto, who has appeared in a number of international movies; Sony Music Africa Marketing Director Aisha Mohamed; Personal Trainer and Adidas Ambassador, Mapule Ndhlovu; Design Essentials Marketing Director Zoe Dhlembeu and; Y Her Co-creator and Amazi Chief Business Officer, Katleho Tsoku.
The theme for the first GRL PWR Series is "Building your own success story!"
Speaking on this platform and theme, Tumi says: "Success is a big word and sometimes a daunting journey for some and you just want to know that you're on the right track. I believe we are all a work in progress, and sometimes trying to figure it all out by ourselves can be challenging. I have created  the GRL PWR Series to  assist us young women to share knowledge through open & honest dialogues that will shape minds, help each woman find their purpose and propel their dreams and vision."
Looking at Tumi's success journey, her accolades have impacted her drive in excellence and pursuing a journey bigger than herself to make a difference in young women's lives. She has earned her place in the Mail & Guardian 2017 Top 200 Young South Africans, Avance Media 2017 list of 100 Most Influential Young South Africans as well as having been the recipient of the Gauteng Premiere Youth Excellence and Service award earlier this year. This month, she will also be an official Honorary Member of the Golden Key society at the University of Johannesburg.
As we are in the month of August celebrating Women's Month, Tumi shares: "What an amazing time it is to be a woman right now, where we can achieve anything we put our minds to. If I can use my platform to empower and inspire other young women, I will grab it with both hands."
Follow the GRL PWR Series on Instagram and Twitter.
For more information on tickets at R 450.00 per person.