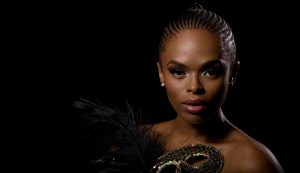 39-year-old entertainer and businesswoman, Unathi Nkayi shares how she's built a successful career for the past seventeen years, and how you can also make a success of yourself.
The ravishing star needs no introduction in Africa's entertainment space. She shows no signs of slowing down. In fact, she took time from her rehearsals for her Brave, True and Strong tour to chat with KDanielles Media about how she's built such a successful career. This is what she said:
What were your childhood aspirations?
It's weird because I never had aspirations that I worked towards. I kind of stumbled on wonderful moments in my life. when I was really young I wanted to be a lawyer, until I discovered the amount of reading it entails. And then I found myself in hockey and eventually played for South Africa. My dad insisted I further my studies at university so I did Journalism because I thought it was the easiest curriculum; not realising that it would lead to my purpose when it comes to my career. I was a talkative child and Journalism gave me the opportunity to communicate and tell stories. That's where my hunger for success, being impactful and making a difference was ignited again.
Share with us how you first got into media
I had moved to Johannesburg with a degree and not much in my bank account. No one was hiring me. A friend of mine, Lee Duru told me about the auditions at SABC 1's Castle Loud. Although skeptical at first I went to the auditions and got the job. I then had a chat with the CEO of the company who gave an opportunity to be show's producer when he heard I had a journalism degree. That experience paved the way for my career in broadcasting, as I then joined YFM, Pop Stars, Metro FM, and Idols SA to name a few.
What are some of the challenges you have faced in your career, especially since it's in the public domain?
Some of the challenges I still have to face is open criticism, and it's taken me a long time to be okay with it. In our industry, we are self-employed, so staying motivated, driven and inspired can be challenging. You have to feed yourself because no one is out there waiting to spoon feed you.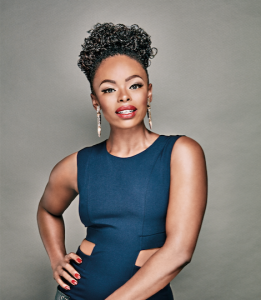 How can young people create career opportunities for themselves?
I have never waited for people to give me opportunities or to open doors for me. I do things on my own. My tour is fully funded because if I relied on sponsors or brands to fund me I'd still be waiting. My advice, especially to the younger generations is use social media to your advantage. When it comes to your career aspirations, think laterally instead of wanting to hand in your CV to potential employers. Things have evolved. Do your homework and find ways to stand out so people can see value in you. There's no specific formula because people reach their goals in different ways and at different times. Just don't give up and don't be scared of failure.
Speaking of which, what is your relationship with failure?
I welcome failure. I failed grade eight and had to repeat my first year at varsity. I remember in high school asking my dad to go to a different school and he said something profound; that when you start running, you will never stop. So make sure you are running towards something and not away from it, especially failure. Failure teaches us and helps us evolve into better versions of ourselves. There are invaluable lessons hidden in failure.
How do you build yourself as a brand?
I don't know because I never considered myself as a brand. I am just a hard working girl, working in the public space. I am just grateful that I can provide for my kids and enjoy what I do.
What would like to be remembered for, especially by your children and the world at large?
I teach my children to be kind to other people and to be conscious and responsible for the energy they exert. I teach them that you have to work hard and earn what you want in life and I am happy that they see mommy putting in the work. I'd like them to remember me for the values I teach them. I would like the world to see a resemblance of love and joy in me and that's what I want to be remembered for.
When it comes to Idols SA, what draws you to contestants and what advice do you give them?
The first thing I want to hear is the person's soul because those are the artists who move the world. I always advise them to trust themselves. Only you are a better version of yourself, so trust that.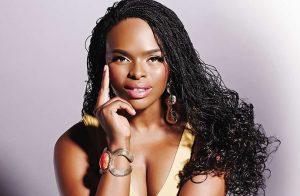 How do you define success and do you feel you have reached it?
Success for me is holistic. You can't enjoy success if you are alone, nor can you enjoy money when you are unhealthy. You can't be creative when you are tired. I think people define success according to each phase in their lives. I am turning 40 this year and am excited about that. I am happy with what I have done so far, but I know I have much to achieve as well.
What are your success tips to people?
Take it easy and trust yourself. You have to invest in yourself and in your dreams. You also have to put yourself first and be unapologetic about it. Lastly, if your dreams don't scare you, dream bigger and giving up is unacceptable.
Catch Unathi's Brave, True and Strong Tour in the following cities:
Johannesburg: The Lyric Theatre, Gold Reef City, 18 August 2018
Polokwane: Meropa Casino, 25 August 2018
Port Elizabeth: Broad Walk, 15 September 2018
Durban: Playhouse, 20 September 2018
Tickets available at Computicket.
Connect with Unathi on:
Instagram: @unathi.co