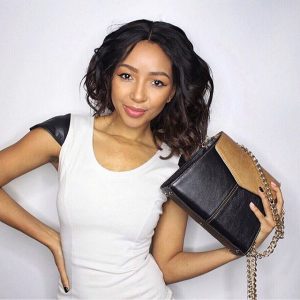 Digital and fashion entrepreneur, Kopano Mocwane shares with us how an entrepreneurial bug bit her and her success tips to young people
Give us a glimpse into your childhood, what were your career aspirations?
I was born and raised in Rustenburg in the North West Province. I was timid and shy when I was younger. I was a very sporty kid and I loved having lot of friends. As I moved on to high school, I switched schools in grade 10 and started pageantry that year. Both those experiences forced me out of my shell. I found my voice but I still had to learn how to use it. Pageantry opened a lot of doors for me, it is because of my experiences in pageantry that got me exposure to the marketing and promotion space. Growing up, I wanted a lot of things. I also pictured myself being a well dress and successful professional woman who owned her time. I didn't know how I was going to make that happen, but I remember telling my friends that I was going to make money but somehow have the flexibility of choosing work hours and having the luxury of working from anywhere I wanted to. Looking at my life today, that's exactly where I'm headed, I've found way to earn a living, be a professional woman and own my time. I am a serial entrepreneur, I am crazy enough to run 3 businesses all at once. The first being TKBC Agency, a boutique online brand and business consultancy. The second being She Is Tailored, a concierge tailoring company for professional women in Gauteng and the 3rd being CLUBSHEIS.com, an online women's membership club that gives women all the assets and resources they need to achieve the power, prestige, money and style that they deserve.
Your businesses are mainly in the digital space, from your blog, to your YouTube channel, why digital and what sets you apart?
I started working straight out of high school, I always balanced my studies with work on the side. My first year was mostly taken up by my duties as Miss SA Teen, after that, late 2009, I was invited to my first influencer event and the agency that invited me was very open about the concept of being a digital influencer. I was completely fascinated by it. From then on, I started working with the agency on a freelance basis as a project manager and influencer manager as well. I also worked with a North West promotions agency on events as Sun City. This really helped me shape my understanding on offline and online marketing and promotions.  So I have a little over 8 years' experience working in the digital marketing space and throughout those 8 years, I've been obsessed with learn new strategies and implementing them in any way that I can. That's why I have an online brand and business consultancy as well as a blog, a YouTube channel, I'm an influencer via Instagram and Facebook and I teach people how to build their brands through podcasts and webinars. I love the online space and what sets me apart is the fact that I not only have the theoretical background in the field, but I also have practical experience in almost every platform. I invest a lot of my time and money in learning about what's working in the online space and I take that and I start experimenting with it to develop an Africa context for it before recommending it to my clients. Plus on top of all that, I have a personal brand to manage (@kopanotheblog)
You also offer social media services to businesses, from your experience, why should brands invest in social media and what would your tips be pertaining to social media?
The latest SA social media stats show us that South Africa who are active on social media are spending more time consuming digital media than traditional. Social media is where your audience goes to live and explore. Brands should be on social media to meet their potential clients where they are and connect with them in authentic ways that produce long-lasting relationships and customer loyalty. If you want to build a brand on social media and connect with your specific target audience then you should start answering and contributing to the answering the burning questions that they have pertaining to the industry that you are in. So if you're in the motoring industry, do sell me something, help me sort out my car issues. Give me advice on how I can fit my baby pram into the boot. Show me how to store my cell phone so that it doesn't get stolen. Give me advice on saving petrol and tell me the difference between eco and sports mode and how it honestly affects my life. Brands need to authentically care about their consumers and meet them at their point of need. Brands need to offer their audiences value that will impact their lives. That's how brands can truly connect and build real relationships with their consumers.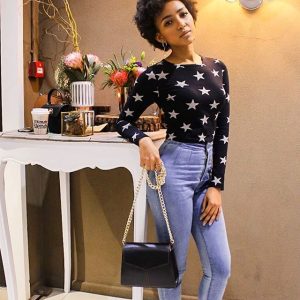 Share with us about your corporate fashion line, She is Tailored, what inspired it and who is your clientele?
She Is Tailored is a concierge tailoring business targeted at the professional women of Gauteng. It's a concierge because we go to our client's offices or homes to do all consultations, measurements and fittings. Once we're done, the items get hand delivered to their doorsteps (PS the delivery boxes are stunning). After being in business for a little over a year, I noticed certain gaps in the market. I noticed a number a needs that women still needed to be fulfilled. Firstly, there was need for good quality clothing, our customers weren't really concerned about the tailoring part of things, they just wanted good quality clothing that was stylish and suitable for the office. Secondly, I went to every fitting and measurement session that we had and in every session, I connected with focused and ambitious women who were striving for more in their lives. More recognition, more money, more fulfilment from their jobs and more knowledge on how they could make this happen. This inspired me to look at She Is Tailored and see how we could fill in those gaps. That's how CLUBSHEIS.com was born.  CLUBSHEIS.com is a distinguished professional women's club. It is a place where women can get the suits, dresses, skirts and jackets that they need to look good without having to break the bank. Good quality clothing can be expensive, we're putting an end to that through our CLUB, and women can pay a monthly fee to get the clothing that they want at cost. It is a place where women can get mentored and coached to help them realise their personal power, take charge of their lives and move to the next level. It is also a place where women can network and gain friendships in the right places without the fear of being rejected or shut out. Did I mention that you'll also get access to our new range of handmade handbags at an incredibly discounted rate? That's also included in the membership. I describe it as a distinguished women's club because that's exactly what it is. It's my response to being left out of the prestigious clubs and round-tables which men have used to further themselves and their professional lives for YEARS. It's a call for women to come together, grow together, and glow together!
What is your fashion tip to the young corporate person, any must-have item they should have?
Learn your basics, basics will save your life and your pocket. There are a list of  items which every woman needs to have to achieve great office style: Dress Pants – formal trousers meant for the office. Get a few of these, plain cut, great fit, that's the trick. Get them in black, grey and navy. It will hold you down for a while. White and Black t's – whether you prefer v-necks or crewneck, it doesn't matter, good plain cotton tops can fit into many outfits and many styles. They will save your life  Crisp white button down – a crisp white button-down can give you a power look when paired with the right bottoms. Nice thing is, they work with almost everything!   Pencil skirts and dress – depends on your style, if you're not a dress kind of girl then you can give this a skip. Go-to plain accessories – you know what works for you, make your life easier and pick a few items that always do the trick for you
How would you define success and have you reached it?
Success is always very personal. For me success is happiness, freedom of time and a free flow of money. I'm very frank and honest about money because I know how it is to not have it. It can really stress you when you can't cover your basic costs, no1 should have to live like that. Freedom of time is also very important to me, I work hard to make sure that very few people have claims to my time. And happiness has always been the central point of my professional decisions, I know what work can do to your mental stage. I've had a deep depression because of my previous work arrangements, I don't want to go back there.
Describe your busiest day
Wow, I feel like every day is my busiest day. My days are all very different. Some days are fully focused on CLUBSHEIS.com. Days like that entail sorting out fabrics, working on client requests and checking up on our handbag suppliers. Other days are focused on my personal brand. Those days are filled with meetings, events, filming, editing and recording. Other days are focused on TKBC, that can involve client meetings are 18 hours of computer time. It's a lot to balance, but I manage and I love it.
Do you have a mentor? Why/ Why not? And what is your take on the role of mentorship for the young person's success journey?
I don't have a mentor, I have never had one. However, I do feel like I have several virtual mentors. People that I follow for inspiration and business tips and advice. My work spans over a number of different fields and I haven't found I specific person that I want to model myself after. I look to different people for different things. I think that mentors are very important. My work as a coach and consultant have shown me how important it is to have someone there to guide you and give you advice. It has been amazing for my clients. I wish I had someone like to guide me the same way I guide my clients. Maybe someday soon I will find that person. For now, I gather my advice and knowledge from stalking people like Khanyi Dhlomo, Phuti Mahanyele and Dr. Judy Dlamini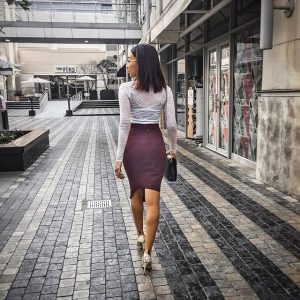 What would your advice be for someone who is considering starting a blog?
Just start! Don't wait for the perfect moment or the perfect blog post. Just start, you will learn as you go. Secondly, find your tilt, find what makes you unique. Think the meeting point of your skills, your interest and gaps in the market. That's how you land on gold!
Share with us your success tips to young people when it comes to fulfilling their dreams, and especially those who feel like giving up
Sometimes what you want doesn't exist yet. Don't be afraid to blaze a new trail. Don't be afraid to go after something that has never been achieved before. You don't have to have the whole plan mapped out, you just need to start moving towards to the direction of your dreams. Life has a funny way of sorting things out and making things work in your favour if you don't give up. My mother in-law once told me, "sometimes all you have to do is stick around" that stuck with me. We often pressurize ourselves into thinking that we have to be high fliers and big achieving, but sometimes all you need to do is stick around. Success comes with just staying in the game!