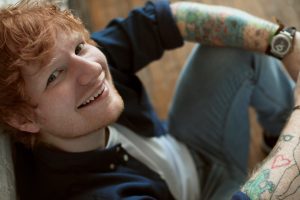 Ed Sheeran is delighted to announce his first-ever tour in South Africa which will take place throughout March 2019! We so can't wait!
Ed continues his rise as one of the world's most successful and talented musical talents. Selling-out stadiums across the globe, Ed recently finished his native UK run including four sold-out nights at London's Wembley Stadium – the troubadour sold over 1.1 million tickets in the UK alone, marking it as one of the biggest tours the UK has ever seen!
Earlier this year, Sheeran was announced as the IFPI's best-selling global recording artist of 2017 after the release of his record-breaking, third studio album last March – the LP has now sold over 15 million copies across the globe! Some of Ed's monster hit singles include "Shape of You" – the 3rd biggest-selling single of all time in the UK and most-streamed track of Spotify, ever – "Castle on the Hill", "Galway Girl" and "Perfect".
A songwriter of a generation, Ed was awarded an MBE for his services to music and charity at the end of 2017 and last month, Ed took home two prestigious Ivor Novello Awards for 'Songwriter of the Year' and 'Most Performed Work' for his monster hit "Shape of You". To date, Ed has won 5 x BRIT Awards, 4 x Ivor Novello's, 4 x Grammy's, 6 x Billboard Music Awards and many more.
Next year's tour will see Ed Sheeran perform at Johannesburg's iconic FNB Stadium on 23 March and Cape Town Stadium on 27 March
GENERAL SALE:
Tickets from Computicket
 Cape Town – 28th June 2018 at 9am
Johannesburg – 29th June 2018 at 9am
The tour is presented by AEG and Big Concerts. For more information visit www.bigconcerts.co.za
Will we see you there?
Pic and Source: Supplied