The 20-year-old Honours BHSc Biokinetics student and Miss Benoni 2016 1st Princess shares why she entered Miss South Africa 2018 and her message to the youth
Why do you want to be Miss South Africa and what do you think you will be able to bring to the role?
The Miss SA is a prestigious title and a goal I have dreamed about my entire life. I believe I have the necessary qualities, skills, experience, and knowledge to represent my country and furthermore, I am very excited to be part of the 60th Miss SA anniversary celebrations. With my current academic and international sporting achievements, I already have the foundation to support the challenges that are associated with the Miss SA crown, with respect to strict discipline and excellent time management. I have the necessary people and social skills for liaising with other international ambassadors overseas, and being an extrovert, I am confident enough to tackle any challenge that comes my way. I feel that there is a perception that pageants are only for those stereotypical pageant women and I want to change that stigma and be the role model to represent all those beautiful women who have excelled in other activities, but for some reason do not see 'wearing the crown' as one of their goals. Talent, coupled with good looks, is a killer combination, but to balance talent with beauty and brains is a tough challenge. If I am crowned Miss SA 2018, my principle slogan that I will stand for throughout my reign will be my belief in the Latin aphorism, Carpe Diem (Seize the Day and every opportunity that comes your way).
What qualities do you believe a Miss South Africa should possess?
Miss South Africa 2018 should have the following qualities: #Carpe Diem
Confidence
Ability to make decisions with tact and diplomacy and the ability to cope with stress
Respect yourself and others, together with integrity, honesty and confidentiality
Passion and strong customer focus, coupled with good people and communication skills
Enthusiastic and ambitious with high energy levels
Dedicated professional, well-groomed with poise, elegance, style and etiquette
Intelligence; a healthy attitude creates a healthy mind
Excellent time management, flexibility and adaptable to change
Modest and yet humble. Lead by example and lend good support to colleagues
Who is a previous Miss South Africa who has inspired you?
Anneline Kriel, former Miss South Africa and Miss World 1974. I am the youngest regional finalist for Miss South Africa 2018. Anneline was only 19 and this fact alone inspires me to not give up my dream because of just a number. Coming from Witbank, her journey was an emotional roller coaster ride, but she held her head high, cut out all the negativity and self-doubt, and persevered to achieve not one big title, but two.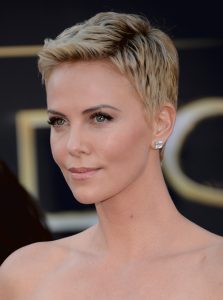 Who are your role models/who has inspired you?
Charlize Theron has been my role model for many years. She is a beautiful, successful actress who comes from a small local farm holding in Putfontein, in Benoni. Fame and opportunity were not given to her on a plate, she had to work hard for it. She is the founder of the Charlize Theron Africa Outreach Project (CTAOP), dedicated to fighting AIDS in Africa. Also Chad le Clos for his Olympic achievements in the pool.
What is your message to young girls and young women in South Africa?
#Carpe Diem – be your best every day and seize every opportunity that comes your way.
Every person has something they are good at – all you have to do is discover your passion.
If you won the Miss South Africa crown and was able to meet one person, who would it be?
I would like to meet Cyril Ramaphosa because as a newly elected president, the future of our country is in his hands, and as Miss South Africa, I would like to be a part of his vision and strategy.
What is the one thing people would be surprised to know about you?
My hyperelasticity! Acrobatic gymnasts are often regarded as 'rubber bands' when they perform and if you didn't know me, you'd be surprised at the way I can turn my elbows inside out.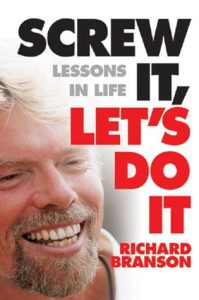 What are you reading?
I am currently reading Screw It, Let's Do It by Richard Branson
What music are you listening to?
I enjoy listening to pop music such as Avicii, Dua Lipa, Camila Cabello, James Arthur, Selena Gomez and Halsey.
Your favourite TV shows?
I enjoy watching series such as Gossip Girl, Little Liars and Devious Maids.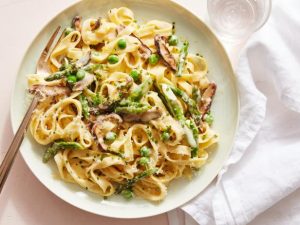 Your favourite meal?
Fettuccine Alfredo.
What is your favourite quote?
"Leadership is less about the position you hold than the influence you have. It's about doing
world-class work, playing at your peak, and leaving people better than you found them.
It's about Leading Without a Title." – Robin Sharma