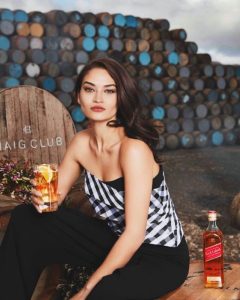 The Australian-born Victoria's Secret supermodel and actress recently visited South Africa to celebrate #InternationalScotchDay. She tells us about her busy career and her success tips to young people
The 27-year-old model is one of Australia's successful export based in Los Angeles and New York. She is also reportedly working on a television show with America's entertainment channel E! The model, who is engaged to DJ Ruckus flew down to South Africa to celebrate International Scotch Day on Thursday, 8 February 2018. She took time to chat with KDanielles Media about her success journey:
What sparked your passion for modeling? Share how you broke into this competitive industry
I began modeling when I was 7 years old, and I enjoyed dressing up and putting on makeup and being a character in front of the camera. I moved to New York when I was 17 years old, and that is when my career took off!
You are in a career that sells certain ideas about beauty, how you do you describe beauty and what message would you give women looking up to you?
I think beauty is in the eyes of the beholder, and beauty does not have one image or one idea. I guess beauty is about what is on the inside, loving yourself and being nice and caring to others – that is what makes a person beautiful overall.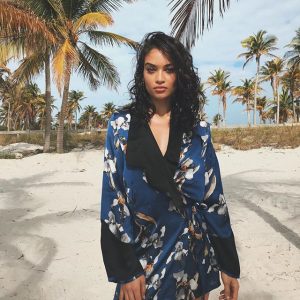 What are some of your other career goals?
At the moment I am trying to do more acting. I am still working with brands that I love and still travel. I am hoping to get a beauty endorsement by the time I am 30!
How would you define success?
I define it as achieving your dreams and your goals!
Apart from modeling what else are you passionate about?
I am passionate about creating my own business and brand! I am also passionate about creating a happy future with my fiancé and my potential future family.
How did your collaboration with all the scotch brands come about?
Diageo reached out to me, and I was excited for the opportunity to travel to Scotland with James and Suki, as well as taking some classes to learn about Scotch before flying down here to South Africa.
What are your top 3 success tips to young people who are trying to break into industries they are passionate about?
Always believe in yourself, never give up – even when you get knocked down and always push ahead!
Connect with Shanina Shaik on 
Instagram: @shaninamshaik
Twitter: @ShaninaMShaik
Image source_Instagram and supplied