KFC SoundBite debuted a few of its hottest chart toppers at an exclusive live performance in Johannesburg on Saturday, 9 September 2017.
The event, which was hosted by Slikour, showcased talent from the SoundBite chart, with a mix of genres performing for a hyped up live audience, which included media and music fans.
The line-up of 8 was first unlocked by current chart topper DJ Sponch, who's tracks are both sitting at No.1 and No.2 on the chart. Hip Hop artists Edlustar, Dala Fam and Panda followed and had the crowd jamming with their banging performances. They were followed by the rich vocals of RubyGold, fierce female rapper Mblee and lastly the poetic Melissa Raw who snatched the title of the "Best SoundBite Artist" for the night.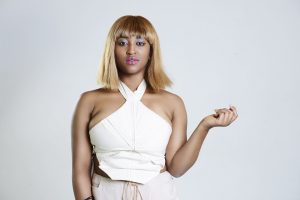 Guests were given a chance to vote for their favourite SoundBite artist, using a personalised wrist band which used radio frequency identification technology.
The evening was not without a dose of electrifying moments –rapper Reason took to the stage and got the crowd out of their seats and amped with his set. Female hip hop sensation, Rouge who released her debut album the day before – performed some of her new music and old hits. The best headline performance of the night was hands down Riky Rick who invited the crowd onto the stage. Riky shut down the party with what some called "one of his most engaging performances ever".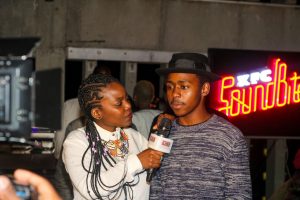 Some other artists who kept the crowd roaring on the night were, Una Rams, Themba, Lunacy, DJ Uncle Party Time, and DJ Doowap.
SoundBite will host another event later this year in Pretoria as a follow up to this event, showcasing more SoundBite artists. The best performer will go up against Melissa Raw at a New Year's Eve concert in Cape Town. Be sure to catch the next exclusive live event in November. Drops Mic….
Were you at the event? Tell us what you thought of it?
Source: supplied