Discover Idôle's clean and glow signature now wrapped in an addictive, mouth-watering popcorn accord. A fragrance, a nectar for women who lead the way towards a better tomorrow
What makes the scent different?
L'Eau de Parfum Nectar is Lancôme's first neo-gourmand scent, faceted with a hint of a floral blast of deliciousness. An avant-garde fragrance meant to spark and stand out with its rose soufflée accord and its neo-gourmand popcorn accord. An Eau de Parfum that bursts into an immediate explosion of addiction. The sustainably sourced ingredients with our Rose Essence and Bourbon Vanilla infusion create a scent that stands for the future.
Lancôme's new power totem represents a change in a bottle. From the cores to its edges, its glowy colors express the determination and optimism of a generation willing to lead the way for a better future. A holographic effect on its halo gives the luxurious lines of the bottle. An even bolder impact, creating a true object of desire. This fiery peach bottle made of 15% recycled glass serves as a powerful reminder to always pursue who you are meant to become.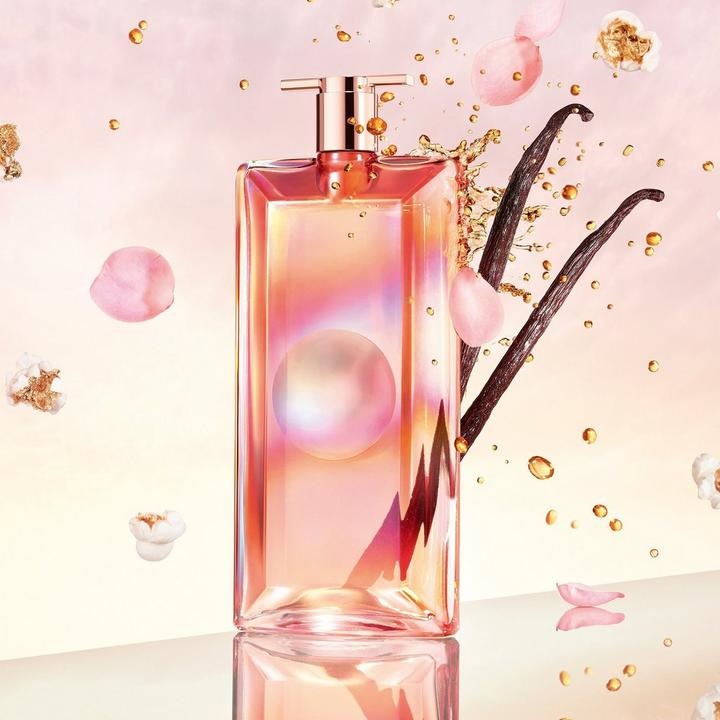 With rose soufflee accord, mouth-watering popcorn accord and an irrestible bourbon vanilla infusion, Idôle L'Eau de Parfum Nectar is the golden scent, a new feminine fragrance for a generation of leading women. A generation that stands firm for what they believe in as individuals and collectively leads the way for a better tomorrow.
Idôle L'Eau de Parfum Nectar launches in January 2023 and will be available at select Edgars, Woolworths, Foschini, Truworths stores, and Superbalist.
Idôle L'Eau de Parfum Nectar 25ml – R1100-00
Idôle L'Eau de Parfum Nectar 50ml – R1820-00
Idôle L'Eau de Parfum Nectar 100ml – R2360-00
What is your favourite perfume currently on the market? Share in the comment section below.