When it comes to delicious food ideas to try for your family and friends, trust Chef Nono to help you. How about fried fish, chicken wings or a milk tart? 
After a busy Easter weekend, being in the kitchen might be out of your to-do list this Monday. But if you are looking for an easy recipe to try for your family, look no further: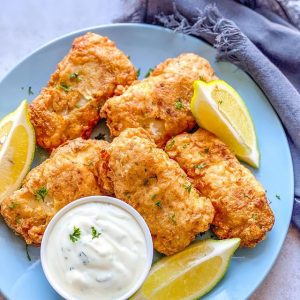 Fried fish:
Ingredients:
500 g hake steaks
1 litre cooking oil
2 tbsp lemon & herb spice
1 fresh lemon juice, squeezed
3 cups flour
6 large eggs
salt and pepper, to taste
Fresh parsley, for garnish
Method:
Pour lemon juice over hake and set aside.
In a pot pour and heat oil. Meanwhile, in a bowl flour, spice and salt & pepper. In the other bowl, beat eggs until light. Coat hake first in the flour mixture, then in egg mixture and deep fry until nicely golden coloured. Remove and drain on the kitchen towel.
PS: The recipe is taken from @ellakhumalo_the_cook 's recipe.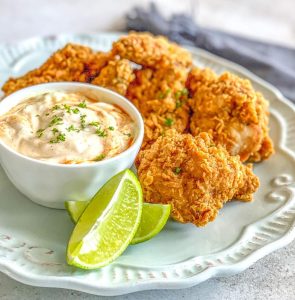 Crunchy chicken wings:
Ingredients
Spice rub
1 1/2 tsp brown sugar
1 tsp onion powder
1 tsp paprika
1 tsp cayenne pepper
1 tsp black pepper
1 tsp lemon pepper
1/2 tsp chicken spice
Remaining ingredients
12 chicken wings, cut apart at the joint and wing tips discarded
3 eggs
1 tsp salt
2 tablespoons hot sauce
2 cups flour
1 cup breadcrumbs
Cooking oil, for deep frying
Method:
Combine all the spice ingredients together in a small bowl. Place the wings in a baking tray and rub all over wings sprinkle. Cover with plastic wrap and refrigerate for at least 1 hour.
Whisk together the eggs and hot sauce in a bowl.
Place flour, breadcrumbs and salt in a bowl & stir to combine.
Pour oil in pot and heat.
Dip the wings in the egg mixture and then coat in flour mixture.
Fry half the wings for 8 to 10 minutes, turning occasionally. Remove to a paper towel-lined plate.
Repeat with remaining wings. Enjoy!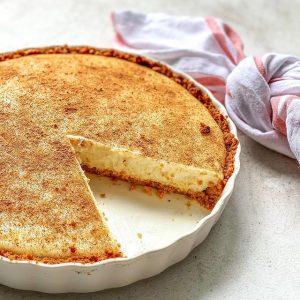 Quick and easy microwave milk tart
Ingredients:
397g tin condensed milk
1 egg, lightly beaten
Using the condensed milk tin as a measure, measure 3 full tins of milk
1 tbsp vanilla essence
4 tbsp cornflour, diluted in a little of the milk from above
1 packet Tennis biscuits, crushed
½ cup butter, melted
Powdered cinnamon
Method:
In a bowl, mix the biscuit crumbs with the butter and set aside.
In a separate (microwavable) bowl, place the condensed milk, milk, beaten egg, and corn flour.
Whisk all the ingredients together.
Microwave the mixture for 4 minutes, remove the bowl from the microwave and whisk vigorously.
Return the bowl to the microwave and whisk every 2 minutes until the mixture thickens.
This should take about 12-15 minutes.
Now add the vanilla essence to the mixture and stir to incorporate.
Pour the mixture over the biscuit base, cool and refrigerate for at least 4 hours but ideally overnight.
Before serving, dust the cinnamon over the milk tart. Slice and serve.
Connect with chef Nono on:
Facebook: Facebook.com
Instagram:  Instagram
Be sure to get her new cookbook, order it from her social media accounts.