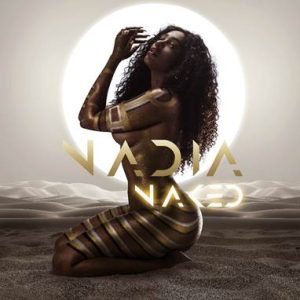 Rapper, Nadia Nakai recently released her debut album, Nadia Naked. She bares it all to us in this interview and she shares some of her success tips
Take us back to your childhood, what attracted you to entertainment?
Growing up my mom and I used to drive the long distance to Zimbabwe to see my family and we played a lot of music in the car. Some of the cassettes she had were of Lauryn Hill and Erykah Badu, Sade and Jill Scott. Those were the women I grew up listening to and that experience attracted me to music.
Why did you choose hip hop? And do you feel it's a growing industry, especially for women?
I feel that Hip Hop is the most expressive genre and I have always been very expressive and since I also enjoyed listening to it I wanted to make this kind of music. I think that Hip Hop is definitely growing. There are so many women killing it in this kind of music; I think it's a growing space for women, which I really find exciting.
How has Nadia grown as an artist and as a woman since breaking into showbiz?
I think I have grown in a sense of not allowing things to affect me anymore. I am not chasing the hype but I am chasing longevity and to leave a legacy and a great impact on the culture. I want my name to be remembered for a long time.
What have been some of the challenges and highlights you have experienced in your career thus far?
Highlights are when I opened up for Chance the Rapper, being on magazine covers, seeing my music videos play on TV or hearing my music on the radio. These are things I dreamed about as a child and it's great that I am living my dreams. Challenges are the fact that you cannot please everybody and not everyone will like you and it's a challenge accepting that. But I have gotten to the point where I have to say it's okay if people don't like or understand who I am. Being true to who you are is a bit of a challenge in this industry.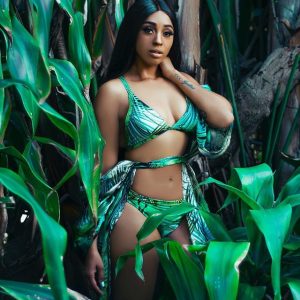 How do you define success and do you feel you have reached it?
I don't know how to define success because I feel I have not reached it yet. I don't know what success is yet, but I know what goals are and I know how great it feels to achieve goals that you have set for yourself.
Which female hip hop artist do you look up to and would like to work with, and why?
I look up to Niki Minaj, Cardi B, and Missy Elliot, who I grew up listening to. She was a monumental part of my high school years. Niki Minaj has done so much for the game and really made a huge impact to it. I respect her. I also love how Cardi B brings her personality to the music.
It seems society is obsessed with rivalry, especially with women in general and especially in entertainment (Take Niki Minaj and Cardi B for example) how does this hurt one's sense of worth and career, and what is your take on this Pull her down syndrome? Have you experienced this kind of treatment?
This 'pull her down' syndrome is messed up. I hate the fact that people think that there can only be one queen, whereas men can thrive at the top in the same business. It's wrong to think that there can only be one woman who succeeds while others rally behind her. It's terrible. I also think that we as women are our own enemies. We come from a history of being suppressed and belittled and not being given the same rights as men, and having a taste of liberation in 2019 we still bring ourselves and other women down. While the media and fans may start this conversation women should not buy into it but start celebrating one another. We don't necessarily have to get along but we have to start respecting each other and our craft.
READ MORE: My Journey To Success With Hip Hop Star, Cassper Nyovest
To many, entertainment and fame seem glamorous, share, from your experience what the industry is not, and what kind of person survives it, especially the music industry?
It can be glamorous, amazing, exciting and what you make it out to be. If you surround yourself with people who are not uplifting than it can be a dark place. Behind the glamour is a lot of hard work though, like being in the studio for 16 hours and shooting music videos. There are two folds to this, depending on what you make out of it.
Tell us more about your album, how was the process of putting it together?
The process to put the album together was pretty hard. I recorded more than 50 songs and cutting it down to 17 songs was extremely hard because I felt like every song was amazing. I had to ask for honest opinions to get to my tracklist. The album was meant to have 12 songs but I just had to add more songs.
Lastly, what are your success tips to young people?
I think it's about the journey. Allow yourself to make life your journey to find yourself. People tend to be caught up in the hype and ride that wave but that never results in longevity. You need to strive for longevity, positive impact and have people proud of how far you have come. You can't buy that kind of support, and that comes with time.
Stream or Download Nadia Nakai's new album NadiaNaked 
Follow NADIA NAKAI on:
 Check out the audio of her latest single from her album