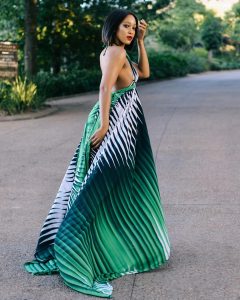 Actress and singer, Buhle Samuels has recently bagged a role on IMBEWU: The Seed as Zandile. She chats to us about her passion for acting and the one celebrity she'd like to have lunch with
Give us a glimpse into your childhood, what sparked your passion for entertainment, especially acting?
As a kid, I was always creative and loved role-playing in my own space because I wasn't an extrovert, especially around strangers. I decided in my late teens and early 20s that this is something I can actually pursue as a career. I found myself bagging a role on Muvhango a few years ago, and the rest is history. My biggest love has always been singing though
What has the entertainment industry taught you and how has it shaped you into the woman you are today?
I have learned that the entertainment industry is just that: entertainment and I have learned to not compromise on a sense of privacy because when you give too much of yourself it can be really taxing; since people feel they know who you are and have ownership of you. I have also learned that you have to follow your lane at your own pace.
Importantly, the industry taught me to have a thick skin, I am tougher now than when I was when I started.
Share with us some of the projects you ventured into after exiting Muvhango?
There are a number of projects I am definitely brewing up but I prefer to be mum about it until I launch them. It's going to be a whole different conversation soon!
What has been the best career advice you were given that you still apply today?
It's not so much an advice that I got but it was witnessing my mother's personality who embodies the concept of do you, put your head down and do things your own way.
What does success mean to you?
We all have our personal struggles. I think success means being able to overcome them, especially when you are in the limelight and where people think you have it all, which is not always the case. It also means actualising your dreams and capabilities and I am at that place, which makes me happy.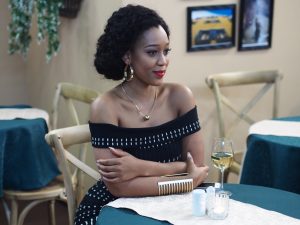 Tell us about your new character in Imbewu, why did you choose it and what can fans expect?
I wanted to choose a character that didn't resemble Matshidiso, who was my old character. I wanted to play something new, and fresh and one that will show my acting agility. What I love about Zandile, who I will be playing is that is has a good moral standing, she's strong and embraces the nurturing softness that comes with being a woman, which is similar to who I am as a person.
What other projects would you like to tick off five years from now?
One thing about me is that I am a multi-faced person and I love exploring different things. I feel I want to do things at my own pace and the world will just catch up because when you put things out there, people tend to box you. I have been working on projects that are near and dear to me after leaving television, as it can take a lot of your time. All I can say is people must watch this space.
If you could have lunch with one celebrity, local or international, who would it be and why?
It would definitely be Beyonce who I admire a lot. She's just the epitome of the type of celebrity I love. She's famous for being great at what she does, but her private life is hers alone. I think that's what makes her so successful as a person.
Catch Buhle Samuels from Tuesday the 8th of January 21:30 pm on the daily Drama on etv, DSTV channel 194 and Openview Channel 104.