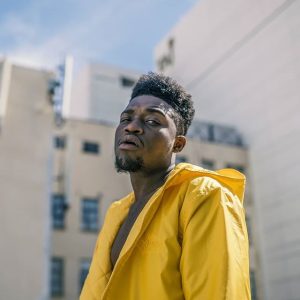 Manu WorldStar, real name Emmanuel Mutendji is the voice and face behind the chart-topping, Nalingi. He shares his journey in the music industry and his success tips
Give us a glimpse into your childhood what were your career aspirations?
I've always been that kid with the big dreams. Since I was young, that was my trademark. I remember I even stood in front of my whole church when I was 14 and told them I would be a superstar. I will never forget the looks on their faces.
What sparked your passion for music and when did you decide to consider it as a career option?
I grew up in a musical family. Everybody sings besides my dad. I would accompany my mom to choir every Tuesdays. That's where I fell in love with the sound of music.
Share with us how your experience has been, being in the music industry?
It's been everything I thought it would be and more. The love is crazy. For the first time ever I witnessed two grown woman cry when I hugged them. That's so crazy.
What have you experienced in the entertainment industry thus far that you didn't anticipate?
The same people that didn't show me love ever are the same ones that love Nalingi and tell me every day. It's crazy. You really do just need one song to get on.
What does success mean to you?
I would say success is when you've reached a level on contentment within yourself.
What goals do you aim to achieve five years from now, pertaining to your music?
I'm trying to be top 5 in Africa in the next 5 years. Trust me. It shall happen.
Describe the music you make and when can we expect an album?
I would say I make afro-pop. There's a lot of Afro inspiration in Nalingi and a lot of my records. I choose to say pop because the popular music right now is hip-hop. And hip-hop lives through me. Right now I'm just working on music.
What are your success tips to young people?
Make sure your team is on the money! Nothing works if you don't have a solid team.
Check out his single below:
Follow him on:
Instagram: https://www.instagram.com/manu_worldstar/?hl=en
Twitter: https://twitter.com/manu_worldstar?lang=en