35-year old Sihle Magubane, is the founder and owner of South Africa's only black-owned coffee brand shares where his passion for coffee began and his success tips to the youth
Tell us about your career aspirations growing up
I was born in Durban where we lived at an Informal settlement called Sydenham. My two siblings and I were raised by a single mother. When I was 16 years she got so sick and eventually passed on. I had to juggle school and work as a gardener and at a pizza place during the week to able to put food in the table. I wanted to be a social worker when I grew up and help others but it never happened, as in those days there no bursary opportunities I had access to. I was offered a managerial position at the Pizza shop but I refused and pursued a career as a barista. I was exposed to coffee when I was offered to work at an art Festival in Hilton, where I drank a cappuccino for the first time. That's where I discovered my passion for coffee. I asked Roberto Monterrage the owner of the mobile barista to teach me how to make coffee and he told me that I needed to relocate to Johannesburg if I am keen to be trained as a barista. I had already matriculated so I packed my bags and left Durban. I had money saved up so I would send it to my siblings when they needed it.
What was your previous job before venturing into a business and what lesson have you learned that you apply to your business?
I worked as a barista in different coffee shops and eventually I worked at Pick N Pay as a product specialist in coffee; opening all the concept stores, coffee shops, and restaurants. I also joined a major company that produces coffee in South Africa, working as Barista trainer. In 2012 I decided to register a coffee company called Sihle's Brew and I started trading on the same month training people and selling my product.
I believe that you first need to equip yourself with knowledge before pursuing your dreams. I also studied at Gordon Institute of Business and Science (GIBS), which really helped with shaping my company.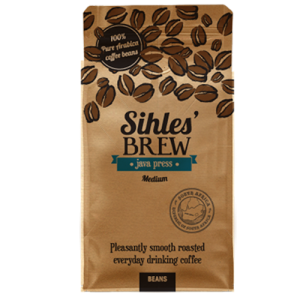 Share with us how and why you started Sihle's Brew
I started Sihle's Brew because of passion; I loved working with coffee. In the corporate world, everything is limited and you cannot explore more of creating different flavours. I also wanted to create a proudly South African coffee company that will be available throughout the worldwide.
 How long have you been in business and what are some of the challenges you faced thus far?
Sihle's Brew has been trading for six years. Some of the challenges I had were the financial aspect of the business. Cash flow and rejection from the banks who saw you as a high risk were a big challenge for me.
How big is your team and what is your leadership style?
I have five people that work full time. My leadership style is an empowering one, as I consider my team's ideas when it comes to decision making. We meet every Mondays for strategy meetings.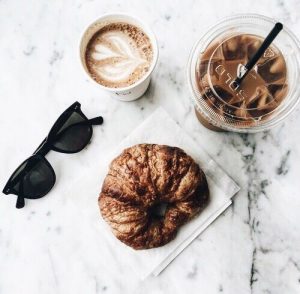 What else does your business offer and how do you plan on expanding or growing it?
We are the coffee supplier to Retail stores like Spar, Food Lover's Market and Pick n Pay
We also have a coffee shop at Northview shopping center. I wish to Franchise it one day.
How would you define success and have you reached it?
I define success as being able to have a business operate successfully even when you are not there. Have I reached it? There's still a long way to go.
Share your success tips to the aspiring business person or one who is on the brink of giving up.
You are the best person that understands your business, don't be demotivated by others. You have the whole time in the world to build a business but if you fail, find the lesson and move on. Driving fancy cars does not determine your success but think about your business first and nature it until it stabilises. Reinvest in your business every time.
Connect with Sihle's Brew on
Website: https://sihlesbrew.co.za
Facebook: https://www.facebook.com/Sihles-Brew-1428938967244996/
Twitter: @SihlesBrew