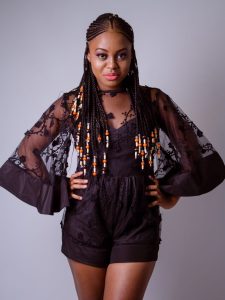 Actress and presenter Gabisile Tshabalala has been dominating our television screens for almost ten since her debut acting role on SABC2's Hola Mpinji, she shares her journey and her success tips to young people
Not many 20-year-olds count an Award in their career resume but 27-year-old Gabisile Tshabalala is a recipient and holder of the Best Actress Award from the State Theater and the nominee for the Best supporting actress in a drama series at the SAFTAs. Her passion for her craft is one that earned her respect from her peers and fans. She shares where it all began:
Give us a glimpse of your childhood, what were your career aspirations?
I always wanted to entertain people, I just wasn't sure how in terms of acting or through music or dancing, but I knew I wanted to be on stage and make people happy.
Share how you broke into the entertainment industry, especially soon after matriculating?
Four months after matriculating in 2009, I did drama classes at the State Theatre where I saw a poster advertising an audition opportunity for SABC 2, where they were looking for actors who could sing. I went there, got the job and the rest is history.
What are some of the challenges and highlights you experienced in your career?
Some of the challenges I faced were having to stand up for myself at some production shows, which got me broke, and one of the highlights was getting my first presenting gig, which is Throw Back Thursday, where I get to meet the phenomenal guests we have on the show.
From the outside many young people see the entertainment industry as one with giltz and glamour, tell us what it's like from the inside and how does one build a sustainable career in it?
There are a lot of hours that go into shooting a 30-minute show, which people don't realise and no matter what you go through personally, you have to portray this happy character on television. One can only build a sustainable career by being humble, being good at your craft,  working hard and being open to learning as much as you can because there's always something to learn.
Who are some of your role models in the entertainment industry and what is the best career advice you received from them?
I have a lot of roles in this industry and the best advice I got was from Joyce Kefu who said that you should always stay humble.
How do you define success and have you reached it?
Success is growing every day and not being a better version of yourself every day. I haven't reached it yet because I always want to be a better person every day.
What are some of the career goals you would like to tick off one day?
I would love to be a director and work in Nollywood movies one day.
How do you balance your career with your family life?
I honestly believe that God has given us this ability to multi-task. There's a time for everything, it's a matter of using your time wisely.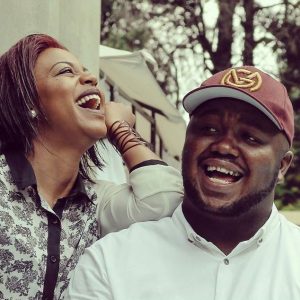 You are also a presenter for #TBT, what do you like about the show and how is it like working with Skhumba?
I love everything about the show, especially meeting our guests from those who pull stunts on social media to legends I grew up watching on television. Working with Skhumba is amazing, he's like a big brother to me and he always has my back. He's humble and fun to work with.
READ MORE: My Journey To Success With Skhumba Hlophe
What are your success tips for young people who want to break into any industry they are passionate about?
It's not going to be easy but it's doable. I believe in this scripture that says, "I can do all things through Christ who strengthens me." God has given us talents and it's up to us to present them to him by using them for the good. Always push hard because nothing in life comes easy.
Catch Gabisile and Skhumba tonight on Throw Back Thursday at 19:30 PM.
Connect with her on:
Facebook: https://www.facebook.com/iamgabisile/
Instagram: @gabisilet
Twitter: @gabisilet
Image source: Instagram and supplied