The New Year brings hope and at times it propels us to set unrealistic resolutions. Here are simple resolutions you need to make to be happier in 2018
I barely remember the last time I made resolutions when we enter a brand new year. This is because I am one of the many culprits who promises the universe to swear less, exercise regularly, sleep more hours and live a healthy lifestyle only to fall back to my old habits. Resolutions are a great thing because we set firm decisions to stop or do something that benefits us. They become problematic when we set the standards sky high, which make us feel like failures when we don't meet them. With that said, one of the biggest resolutions you need to make this year is to stop being hard on yourself because life already does that job for you. I have taken that approach and have been happy since! Here are other resolutions you need to stick to, to be happier this year: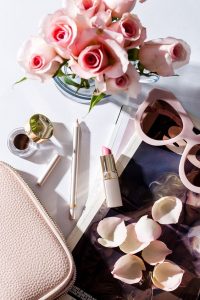 Clear bad vibes: If you created unnecessary conflict and enemies along the way the previous years, humble yourself and make peace. Most importantly, forgive yourself for the mistakes you have made in the past.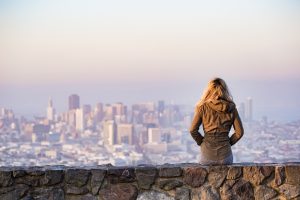 Take care of your spirituality: Either through praying and meditating more or avoiding negative thoughts and people. Creating a good relationship with your Creator will sure help you feel more grounded and content, regardless of the stones and lemons thrown at you.
READ MORE 5 Ways To Turn Lemons into Lemonades
Embrace failure like a friend: If you have a business idea that you have been sitting on for a long time because of fear, go right ahead and implement it, regardless of how you feel. Make 2018 your risk-taking year. Rather hear many nos (which will sting) than wonder how things could turn out. Remember that failure is not a dead end but a wrong direction. Dust yourself and try again because life is not meant to be perfect anyway.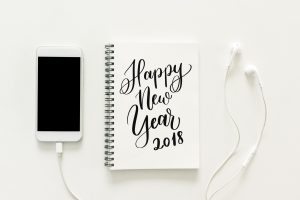 Learn to be grateful: If you think life is hard but have a roof over your head, a bed to sleep on, food you will eat today and the data you will use to read this post, then be grateful for that. Learn to appreciate everything you have, regardless of how small you think it is. The fastest way to have your prayers answered is to have a grateful heart, at least that's what I believe.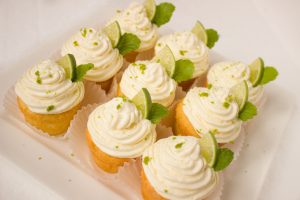 Cut back on junk food: Instead of vowing to eat greens only this year, rather cut yourself some slack and indulge in your guilty pleasure once in a while. Try to add more fruits and vegetables to your diet until it becomes a habit and drink more water.
Save more and give more: Create a good relationship with money by saving more this year. If you can't afford something you want, rather take it on lay-bye instead of using a credit card. Also, try to give more to the less fortunate, either by clearing out clothes you no longer wear or presenting a child with school shoes or stationery.
What other resolutions are you making this year?
Image soure: ana-rosa.tumblr