The seventh Savanna Comics' Choice Awards promises to be bigger and better, with a pan African nomination added to this year's event
On 9 September 2017 South Africa's much anticipated annual event will see comedians coming together to celebrate the hard work they put in making us laugh. This year, the Savanna Comics' Choice has a whopping 11 award categories, where comedians vote for their fellow comics who are awarded with the coveted Waldo (the Savanna CCA's statuette). In case you had missed it this year's nominees are:
Breakthrough Award
Skhumba Hlophe
Alfred Adriaan
Loyiso Gola
Robby Collins
Tumi Morake
Savanna Newcomer of the Year
Thabiso Mhlongo
Tsitsi Chiumya
Bongani Dube
Eric Jansen
Summary
Intermediate Award
Ebenhaezer Dibakwane
Virgil Prins
Glen Biderman-Pam
Noko Moswete
Mo Mothebe
Non-English Comic Award
Salesman
Skhumba Hlophe
Celeste Ntuli
Mashabela Galane
Thapelo King Flat Mametja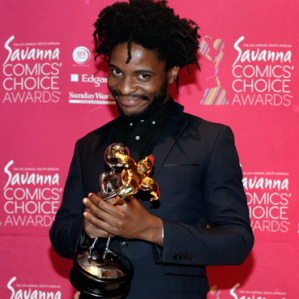 Flying Solo Award
Skhumba Hlophe
Carvin H Goldstone
Celeste Ntuli
Loyiso Gola
Mashabela Galane
Comics' Pen Award
Mojak Lehoko
Trevor Noah
Muzi Dlamini
Lazola Gola
Karabo Lediga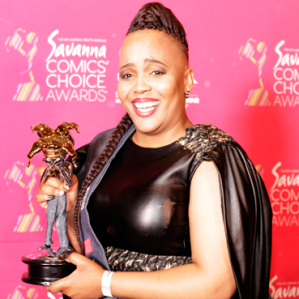 The Nando's Best Friend of Comedy
Goliath & Goliath
David Kau – Blacks Only
Carvin H Goldstone
On Fire Comedy
Armchair – Gino Fernandez
Savanna Comic of the Year
Skhumba Hlophe
Loyiso Gola
Carvin H Goldstone
Celeste Ntuli
Kagiso KG Mokgadi
The exciting thing this year is that the awards' vision to expand into Africa and take the continent's talent to a global stage will become a reality because, for the first time, the Savanna Pan-African Comic of the Year Award has been introduced.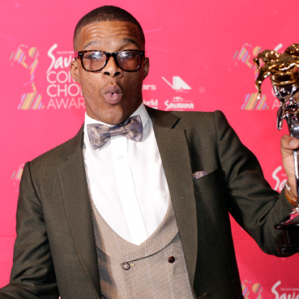 The nominees for the Savanna Pan African Comic of the Year award are:
Patrick Idringi (aka Salvado) from Uganda
Bright Okpocha (aka Basketmouth) from Nigeria
Carl Joshua Ncube from Zimbabwe
Tshepo "Masapo" Mpiti from Lesotho
Fernando Filipe from Angola
The Audience Choice Award nominees are:
Elton Mduduzi Ntuli
Pelepele Mchunu
Thapelo Maila
Luphelo Kodwa
Thabang ER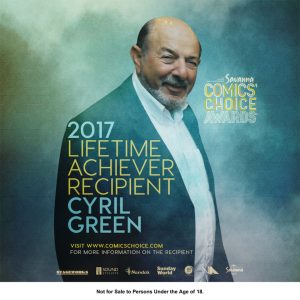 This year's Lifetime Achiever recipient is Cyril Green!
Diarise 9 September and make your way to the Lyric Theatre at Gold Reef City for an incredible show featuring some of the best comedy, stand-up, skits and production of a lifetime.
For information on and to buy tickets for SA's premier comedy awards event, please visit www.comicschoice.com
Who's your favourite nominated comedian?