23 year-old R&B and Soul singer Angelico Santana Vanto has been making waves in music on the KFC Soundbite platform and beyond. The Free State born star shares her passion for music and her success tips to young people.
What in Your childhood sparked your interest in music?
My father. I grew up with his music, that's The Motown Era. He didn't force it down my throat, I genuinely preferred it.
At around the age of 10, I was listening to the O'jays. I knew every song on the Stylistics and Temptation albums. I learned the dance moves from Earth Wind and Fire videos…. I wanted to be like Anita Baker, I wanted to be like Tina Turner. Most of all, my father is also a really good singer, so I definitely get the talent from him. As the years progressed so did the sound, and I loved all of it, I wanted to be like the women in the R&B music videos. I remember the first time I heard Chante Moore… that's when I knew I wanted to sing like that.
When did you discover that you are talented in music, and what has been your highlight so far?
I always knew I wanted to sing even though I wasn't sure if I knew how to. Everyone says I loved singing and dancing as a child, and they knew from the get go that I was talented.
In high school, I wrote and recorded "this love" at age 16. I loved it! I surprised myself at how good it was. But even then, I wasn't 100% convinced of my talent.
As time went by  I kept participating in school concerts, and when I'd asked to perform at gatherings, I started picking up that okay…maybe I'm better than I give myself credit for.
My highlight was doing the Sean Pages Album feature, only because I've wanted to work with him since he was in the Glitz Gang. One day he approached me and said I'm amazing. That was huge for me. Now we are more than just artists that collaborated, he became a friend and really looks out for me and my interests.
How has your family reacted to your career choice in music?
It wasn't easy for them at first, they never entertained the idea because they wanted me to be a lawyer or a doctor. They were angry when I decided to leave varsity and move to Johannesburg. My father told me I was chasing a dead end, and that I wasn't ready for the industry, but I'm just like him, I love proving people wrong.
I left the University of The Free State and made my move with no plan.  The only thing that was certain was that I wanted to come here and become the artist I know I am and now, my parents are my biggest support system. My mom loves my music, she always wants to know if I've met Nasty C yet, and my dad is always telling me how proud he is. They have accepted that this is what I want to do and all they can do is support me.
What are the challenges that you have experienced trying to break into the industry?
I personally feel like you're taken less seriously when you're female, therefore you need to work much harder. It looks easy and a lot of people may think it was a breeze for me because I know so and so, but I didn't get here with any signs I didn't deserve.
I believe in hard work and I still work harder than ever because I want to prove a point to myself. It has been a painful yet amazing journey. I've become street smart so I know exactly how things are done. It's not easy being an independent artist as things don't come easily and the process is much longer.
Who In the industry has been your role model, and have you had the chance to work with them?
I have a few artists that have been my role models and have inspired me. I love Marichan from the former pop group, Jamali. She is someone that I've been listening to since I was young. She is beautiful inside and out and I'd love the opportunity to work with her.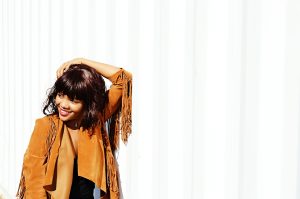 How has KFC Soundbite assisted your music career?
The day I uploaded my music onto the platform, I'd never in a million years expected the type of response I've received. I've since done a few radio interviews, been featured on credible local entertainment websites, I've had other artists call and congratulating me, so all the hype around me right now is all due to KFC Soundbite. It has opened so many doors for me as an artist and I can't wait to see other artists get this much exposure. The platform is amazing.
Apart from music, what keeps you busy?
If I'm not in the studio or even doing something music related, I'm at home spending time with family or out trying new food. I eat a lot.
What can we expect from you for the rest of 2017 and in 2018?
I'm releasing my long-awaited Project…My first real body of work. An EP "By The Time You Get This".
I'm also working on the visuals for All of This, I'm going to do shows this year and in 2018 Surprises….surprises, I think I got 2018 covered as well. Maybe an Album, let's wait and See….
What is your advice to young people who want to make a success of themselves in any field they want?
Don't ever allow people to tell that you can't do anything. Never give up and if you fall, dust yourself off and try again. Nothing is easy, we don't go through the same journey. The next person might get it right the first time around and it may be harder for you, don't be demotivated, work harder, sleep less…. sleep is for the rich, and right now we need to eat!
Connect with Angie on:
Facebook: Angelico Santana Vanto
Twitter: @ItsAngieSantana
Instagram: @officialangiesantana
Youtube : Angelico Vanto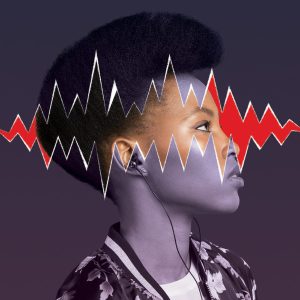 KFC Soundbite
Remember, you have the power to control the charts through likes, shares and streaming of 30 second soundbites. To really push your favourite artist up the chart, unlock a full track with the 16-digit code you get on your till slip by purchasing any KFC Streetwise meal or KFC Coffee.
Register/ Login to KFCSoundbite.com and click on the plus sign on the menu tab,
Enter the code you find at the bottom of your till slip and click redeem – you will now be able to unlock any 5 full tracks of any artist you choose.
You can also do this by clicking the lock icon next to any song on the chart.