Entrepreneur and wine maker, Mphumeleli Ndlangisa left a job as an investment banker to pursue a business in making wine.
Tell us who Mphumeleli is, what were your childhood dreams?
I am a young farm boy from rural KZN with big ambitions to change the way people see  wine by introducing them to natural wines. My childhood dream was to become a doctor because I wanted to help many people who couldn't afford healthcare in my community. When I started university, the parental pressure to make money took over and I studied for a mainstream degree in Economics and Maths.
 You shifted your career direction from being an investment banker to being a winemaker, what sparked the idea?
I wasn't satisfied with the thought of climbing the proverbial corporate ladder as I've always wanted to leave a legacy behind that represented who I was as a person. I've always loved the biology and scientific technicality behind farming. Wine making encompasses both of these aspects. In the end I hope to leave behind a wine estate bearing wines which are a reflection my philosophy: nature first and foremost.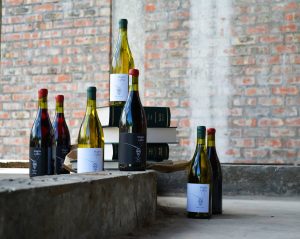 Journey us into how it all began; what are some of the setbacks and highlights you experienced in your venture?
It began when I returned to Stellenbosch in 2012 to complete my masters (of which I didn't finish). I was experimenting with making wines garagiste style with friends who were studying wine making at the time. I
made a Pinot Noir and a Chenin Blanc, 300 bottles of each. They were sold out within the first month, that's when I decided to take it more seriously and the rest is history. Setbacks were the lack of funding and the steep learning curve, being a self-taught winemaker. The highlight has been seeing my wines being enjoyed all over the African continent, Europe and the US.
What inspired the name of your wine?

I decided on the name Magna Carta because I wanted the name to be a reflection of my winemaking philosophy. The Magna Carta charter of 1215 AD was the first legal document to ever be in existence and it was chiefly responsible for setting the slaves of the feudal system free. At Magna Carta Wines we believe grapes shouldn't be bombarded with any additives such as yeast or Sulphur, therefore the grapes are allowed to be free. It helped that rapper Jay z has referenced it, as it has now become quite catchy.
You are one of the few black winemakers in the country, from your experience, how is the industry and what does it take for one to be successful in this saturated field?

It is very difficult as you have to survive with very little resources or help in comparison to your white counterparts. Ingenuity and authenticity are what will allow anyone new to wine making survive.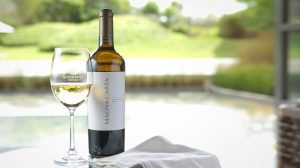 Tell us the process of wine making and what is your favourite?

I only produce natural wine, which is basically harvesting grapes and leaving it up to nature to ferment them. Thereafter we bottle the end result; unfiltered. The process of wine making is simply turning sugar into alcohol using yeast and natural yeast in Magna Carta's case.
 How would you define success and have you achieved it, based on your definition?

I define success as being able to make a living out of your passion and thus making a mark for yourself. I would say I have a long way to go, but I'm on track in terms of my medium term and short term goals.
 If you could, what would you change about business in South Africa, especially in the wine making industry?

I would encourage winemakers to make wines that reflect a domestic South African heritage and culture. Wines that mimic France are the most highly regarded wines in South Africa, this shouldn't be the case.
 What are your short-term and long-term goals for your business?

Short-term: stay afloat Long term: Take over Africa and be the foremost natural wine in the region.
 Who is your target market and where do you mainly distribute it?
I target mostly wine lovers who have some wine knowledge and are interested in learning more. However, I've recently been able to convert many beer drinkers and whiskey lovers to drink natural wines. It's sold in every major city in South Africa, Zambia, Lesotho and the UK.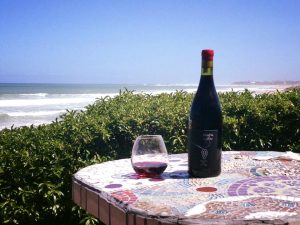 What is your advice to people who want to venture into the wine making business?
Unless you have something authentic to offer, the wine market is saturated by big players who use resources to block the entry of some talented winemakers into the industry.
Connect with Magna Carter Wines on:
www.facebook.com/magnacartawines/
Twitter: @MagnaCartaWines
Images: supplied