32-year-old Entrepreneur and founder of Earthy, Mummy Mthembu-Fawkes shares what inspired her to built her natural hair brand
Have you always been entrepreneurial, if not what inspired you to be a business woman?
I always knew that I wanted to be a business woman one day. Although I had my fair share of business failures it didn't prevent me from being an entrepreneur. I worked in the corporate space and did fairly well as the head of business development in one of SA's big companies but I wasn't fulfilled being an employee.
Tell us how you started Earthy?
Growing up I didn't have much hair, which affected my self-esteem. As I grew older I grew tired of using chemicals and having relaxed hair. I decided to grow my hair naturally and started to research on hair ingredients. I made my own products, which made my hair grow healthily. I gave samples to my family and friends until I saw that there is actually a gap in the market.
When did you start Earthy and tell us some the challenges and highlights you experienced when your business started? 
I launched Earthy in November 2014. It took me four ways to research my product before we officially traded in 2014. I decided to name my products Earthy because I wanted something that will represent nature as we are sensitive to the environment. Some of the challenges I faced were finance, as I used my own money that I had saved; as well as the branding of Earthy. The highlight is that the products have been well received by our customers.
What sets your brand apart from other hair products?
What makes us unique is that we are a brand that celebrates and empowers women; and we encourage women to embrace their natural beauty. We don't dwell on setting ourselves apart from other hair products as we have different end goals and don't see our brand as just for hair products, we are more than that.
What is your favourite hair product and why?
I personally love the healthy hair butter and the healthy hair oil, which are always in my bag. Another unique factor in our products is that they are dual products, which can be used on your hair and your body.
Apart from running Earthy what keeps you busy?
I have other business ventures and I am a new mom, which keeps me very busy.
How does one become an Earthy 'business owner' and what are the qualities you look for when people join your team?
The business model I have for the brand is similar to franchising. When I started Earthy I wanted to empower people, especially women to be their own bosses. The criteria we have for one to be an Earthypreneur is to have passion and a hardworking spirit to make their business a success. We have application forms on our website and we do a screening process to get to know potential business people.
The beauty industry is a saturated industry, how can one different themselves and ensure business success?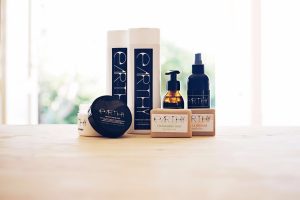 I don't think this industry is saturated. There will always be a market for the kind of product or service you can offer. Our mistake is that we want the same market. The main ingredient for business success is respecting your business and customers and offering quality services.
What is your advice to young people who want to make a success of themselves, especially those who want to start their businesses?
You need to have a good work ethic, persevere and be ready to work hard. Most people have these great dreams and ideas, which won't come to fruition if they don't work hard to reach them.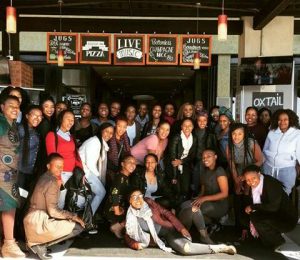 For more information and to buy Earthy hair products, visit: http://earthy.co.za/
Connect with Earthy on:
https://www.facebook.com/earthysa/
Instagram: @earthy_sa
Twitter: @Earthy_sa