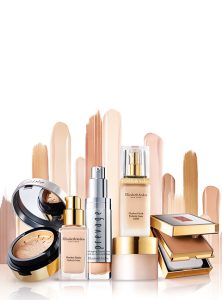 32-year-old Lucoh Mhlongo's name is a force to be reckoned within the beauty space. He shares with us how he became the national make-up artist of the global brand, Elizabeth Arden, as well as his success career tips.
Tell us what sparked your interest in the beauty industry?
By nature, I am an artist. Having done my Honours degree in Performance Art at Wits, I've always been attracted to beauty. I once saw a friend of mine doing a client's makeup and it immediately drew me in and the interest grew so much that I started teaching myself from library books. So I was drawn by the art first, then I developed a love for the beauty industry and that love has kept me going ever since.
Tell us when and how you started your career as a make-up artist
I'm a self-taught makeup artist. My career, however, began in July 2008 in Durban working for a very prominent makeup brand. It was not without challenges as I had no qualification and no experience in this field. But I am glad it took a chance on me. I honed my skills there and transferred back to Joburg. I worked hard and grew within the industry. I am still growing even today.
What have been some of the highlights and challenges of your career?
They've been a lot of highlights. The top highlight, of course, is being the National Makeup Artist for Elizabeth Arden. The other was being awarded for the ELLE New Talent Makeup Artist Award. The people I've met and places I've travelled to have been great highlights as well.
Tell us about how you became the makeup artist of Elizabeth Arden?
I received a phone call whilst I was at Tata Nelson Mandela's memorial service at FNB Soccer City Stadium. They asked if I would be interested in the position. It was raining hard and generally loud so I couldn't answer the call properly, so I asked if they could call the following day. I then went to Cape Town for an interview and it's been an amazing journey ever since.
What makeup trends do you like and recommend to women now?
The most important thing, to me, with regards to makeup is to cover what needs to be hidden and accentuate your favourite features. Look like a perfected version of yourself. Also, pick the right foundation that compliments your skin tone and skin undertone.
What makeup mistakes do women often make?
Most women make eyebrows look too artificial rather than natural with a perfect shape.
What is the correct routine to wear everyday makeup?
It really depends on the individual. But one cannot go without a perfect foundation, soft highlights on the skin, mascara and lipstick or lip gloss. If you have time, you can work on that perfect eyebrow.
What do you love about your job?
I love making women look and feel beautiful. I love meeting people and teaching them how to make themselves look beautiful on a daily basis. I also love creative art makeup, taking whatever image I see in my mind and translating it on a face.
What is your advice to aspiring makeup artists who want to make a success of this career?
Work on your skill. Always be willing to learn. Keep the art alive. Follow your passion but apply a business mind to it. Market yourself well and have a great time.