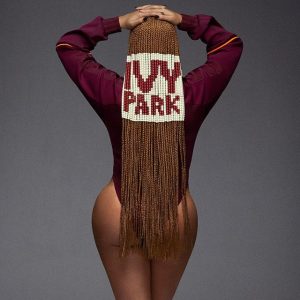 In an exclusive and rare interview for the January 2020 issue of Elle Magazine, Beyonce gives her fans a glimpse into her personal life. A must read
Beyonce needs no introduction, in fact, one of the most Googled women in the entertainment industry of 2018 has made milestones, history and a helluva money while at it. It's rare that the the queen of music, and business gives interviews, having given her last interview to Oprah in 2013. So it's really a big deal that she gave her fans a glimpse of her life through Elle magazine. Below are our favourite parts:
On Ivy Park and Addidas collaboration:
My mother instilled in me the idea that creativity starts with taking a leap of faith—telling your fears they are not allowed where you are headed. And I'm proud to do that with adidas. I am excited for you to see the campaign for the first collection of this new partnership. It incorporates my personal style and expands that to include something for everyone. I focused on designing a unisex collection of footwear and apparel because I saw so many men in IVY PARK. I appreciate the beauty of gender-neutral clothing and breaking the so-called fashion rules. I took a chance on myself when I bought my company back. We all have the confidence in us to take chances and bet on ourselves.
On not winning an award for her Homecoming project:
I began to search for deeper meaning when life began to teach me lessons I didn't know I needed. Success looks different to me now. I learned that all pain and loss is in fact a gift. Having miscarriages taught me that I had to mother myself before I could be a mother to someone else. Being "number one" was no longer my priority. My true win is creating art and a legacy that will live far beyond me. That's fulfilling.
On her work process and ideas:
With new projects, I get my team together for a prayer. I make sure we are all clear on the intention and what the deeper meaning is. I do my best, and I try to push everyone around me to do the same. I eventually give everything I have. When it's released to the world, I let it go because it is no longer mine.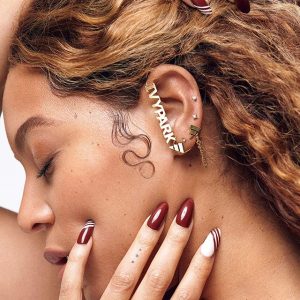 On fluctuating weight and body acceptance:
If someone told me 15 years ago that my body would go through so many changes and fluctuations, and that I would feel more womanly and secure with my curves, I would not have believed them. But children and maturity have taught me to value myself beyond my physical appearance and really understand that I am more than enough no matter what stage I'm at in life.
On what brings her the greatest joy:
Being Blue, Rumi, and Sir's mom.
A question she hates being asked:
Are you pregnant? Get off my ovaries!
For a full interview, visit: Elle.com