The power couple Beyonce and Jay Z accepted their BRIT Award for Best International Group in style with Meghan Markle as their Mona-Lisa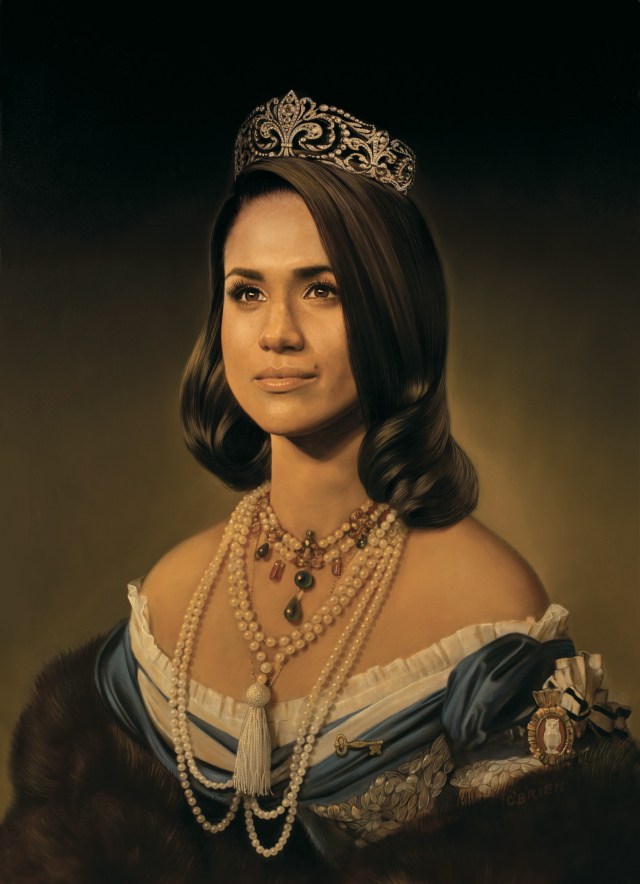 The Carters, Beyoncé, and Jay-Z got a nod for their joint debut album, Everything is Love yesterday (20 February 2019), by winning the  Best International Group at the U.K.-based Brit music awards. Their absence wasn't felt though when they made their epic acceptance video speech in front of a portrait of Meghan Markle, the Duchess of Sussex. Talk about creatively honouring the world's celebrated royalty, who's expecting her baby with hubby, Prince Harry.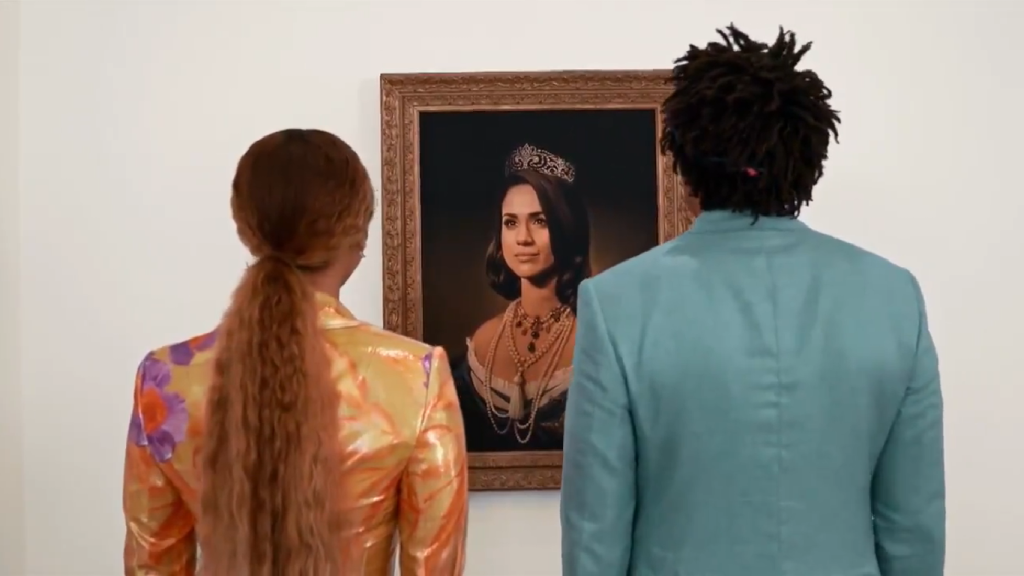 In the video, the singer says, "Thank you so much to the BRIT Awards for this incredible honor," while holding the trophy in front of the painting. "You guys have always been so supportive. Everything is love. Thank you."
Jay-Z's humour struck when he uttered, "You're welcome," before the couple turns around together to face the framed artwork, which shows Meghan in a crown, layered pearls, and a voluminous off-the-shoulder gown. According to Harper's Bazaar, the piece is by illustrator Tim O'Brien.
A Meghan Markle painting inspired by the Mona Lisa made a cameo as Jay-Z and Beyoncé accepted a BRIT Award. #brits https://t.co/pXlbbBG9oz

— Twitter Moments Canada (@CanadaMoments) February 20, 2019
Image: Screenshot_Twitter
Illustration: obrienillustration.com