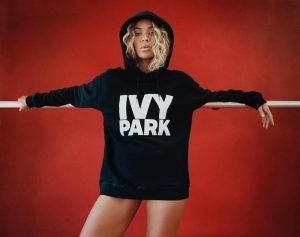 Singer and businesswoman Beyoncé has cut ties with Sir Philip Green and buys out Ivy Park share, amidst allegations of sexual harassment 
The singer's company Parkwood has officially cut ties with Sir Philip Green by buying out the British tycoon's 50% share in Ivy Park, the clothing label named after her first daughter with Jay z, Blue Ivy and which she launched with Green's Arcadia Group in 2016.
Ivy Park said in a statement: "After discussions of almost a year, Parkwood has acquired 100% of the Ivy Park brand. Topshop/Arcadia will fulfill the existing orders." A spokesperson for Arcadia Group confirmed the transaction.
Beyoncé and Green first announced in 2014 that they were teaming up to design an athletic streetwear brand and the first Ivy Park range went on sale at Topshop two years later. The first range of tops, sports bras and leggings was modelled by Beyoncé herself.
In recent weeks, the star has been pressured by fans to withdraw from the commercial partnership in response to the allegations against the 66-year-old businessman. In October, the retail tycoon was named in Parliament as the person accused of inappropriate conduct, including sexual harassment, bullying and racial abuse.
Following Green's alleged misconduct, a number of activists and even fans have called upon the singer to discontinue the successful collaboration.
Beyoncé isn't the first high profile celebrity to cut ties with Green since Lord Hain's disclosure: earlier this week, music mogul Simon Cowell confirmed that the businessman no longer had any involvement with his company, Syco Entertainment.
Source: theguardian.com