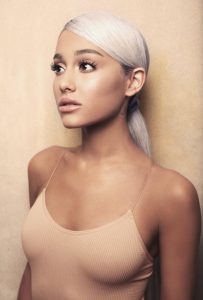 25 year-old Thank you, next hitmaker Ariana Grande will be honoured with the award at Billboard's 13th annual Women in Music event on 6 December in New York City.
It was a bittersweet year for Ariana Grande, who was somewhat blamed for ex-boyfriend, Mac Miller's death and also called off her engagement with Pete Davidson. Nevertheless, 2018 was a successful year for the singer who released a Billboard 200 chart-topping fourth album Sweetener. The singer has been named Billboard's 2018 Woman of the Year.
The singer, songwriter, actress, and activist will be presented with the award on December 6 at the 13th annual Women in Music dinner and awards gala in New York. Grande joins Selena Gomez, Madonna, Lady Gaga and Taylor Swift for the accolade.
"Ariana Grande is a star on her own terms, never bending to any particular musical trend or path in the industry," says Ross Scarano, Billboard's Vice President of content. "Certain in her convictions, she consistently stands up for herself and her decisions in a world that often isn't hospitable to that sort of strength in young women. She's got guts, she's making some of the best music of her career, and she's absolutely deserving of Woman of the Year."
Over the course of her career, Grande has claimed the No. 1 spot on the Billboard 200 albums chart three times. Her latest chart-topper was August's Sweetener, which had hits like "No Tears Left to Cry" and "God Is a Woman" and scored the largest streaming week ever for a pop album by a female artist upon its release.
Beyond music, Grande uses her platform to support causes she believes in. She took part in March for Our Lives earlier this year in support of smarter gun control laws and is constantly advocating for mental health awareness, gender equality, LGBTQ rights and Black Lives Matter on her social media accounts. Following the tragic Manchester Arena bombing outside her concert last year, the songstress helped organize the One Love Manchester benefit concert, which raised more than $23 million to aid victims and their families.
Congratulations Ariana.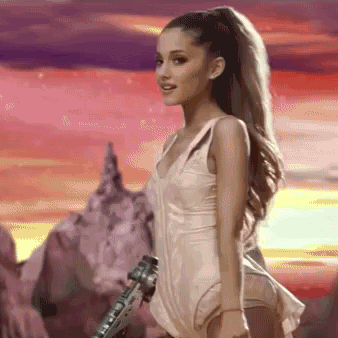 What do you think of her new single, Thank you, next?