Singing sensation Bruno Mars stole the show and many awards at the 60th GrammyAwards last night. Even with the impressive accolades, there is more to him than his singing talents. Here's why he is my #mcm today
Born Peter Gene Hernandez to musical parents, Bruno Mars' music career has been soaring to new heights since bursting onto the music scene eight years ago. The singing sensation has only released three albums since 2010 but the impact that his music has made cannot be ignored. Here's why Bruno Mars' career is an inspiration to me:
Not immune to challenges, Bruno Mars didn't have it easy starting out his career, as there were attempts to box him to imitating other big musicians at the time. Not willing to lose his identity he was eventually dropped by Motown records, which initially signed him when he was eighteen.
Even with millions of albums sold worldwide, accumulating coveted awards, as well as having one of his latest singles, "Uptown Funk" sitting on number one for fourteen weeks on the Billboard charts upon its release Mars revealed that he can be insecure. About the song, he told Rolling Stone magazine in an interview that "Coming off the biggest song of my career, it was super-daunting to come in here.I don't know if people are going to love this sh*t. I don't know if radio is going to play it. But what I don't want to have happen is I put it out and say, 'Damn it, if I'd just done this and this, maybe it would have had a shot.'"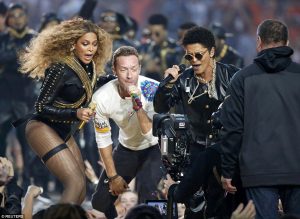 His passion and perfection for his craft has made him the best selling artist of all time; he was also titled Time's 100 most influential people in the world in 2011, as well as being ranked number one on the Forbes 30 under 30 in December 2013.
I bet little did you know that some of the songs you've sung along to were penned by this artist. Bruno Mars has written songs for mega artists such as Lift Off, by Jay Z and Kanye West, featuring Beyonce, Tears Always Win by Alicia Keys, Get Sexy by Sugababes and All I ask by Adele. Mars also sealed the respect he has earned as a great entertainer during his 2016 Super Bowl performance with Cold Play and Beyonce. Gosh, and he's got moves for days.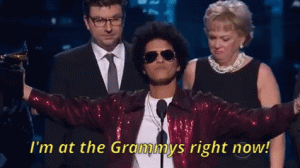 The biggest acknowledgment for Mars' career was on 28 January 2018, when he won all six of the awards he was nominated for, including the coveted album, record, and song of the year.
With so many of Mars' songs I have on my playlist for almost every occasion, I believe that the 32-year-old is one of the greatest supers of our generation and I just can't wait to see what's in store for the singer's future career.
Check out his performance with Cardi B at the Grammys:
Source: Rolling Stone,