Today marks Queen B's birthday and like millions of fans across the world, not only have I followed her work career closely but I truly have been inspired by it.
My friends know how much of a workaholic I am. My passion for writing and media has given me sleepless nights and tempting as it is I barely see myself doing anything else. I knew from as early as primary school that I wanted to make a living and a difference through words. I knew I wanted to be a media entrepreneur in addition to other dreams I aim to fulfil one day. And over the years there are a number of women I have always looked up to, especially in the media space and by now you know that Khanyi Dhlomo, Basetsana Khumalo, Carol Bouwer, Oprah Winfrey and Beyoncé top my list. Speaking of this global sensation I doubt there is a song by Beyoncé, music video or business venture I don't know of. Not only is she vocally gifted but her ability to magnetise you on stage and on screen is something I have always admired. With her day usually starting from as early as 5:00 am and ending past midnight it's no wonder she has become the global phenomenon and successful star she is today. This is why this global queen inspires me on the career journey I am carving out:
Beyoncé has achieved the kind of success in the past eighteen years as a musician and business woman that most young people dream to achieve in their lifetime. I think one of the main things that sets her apart from most of us is that she has fearlessly and aggressively followed her passion since childhood. The motto here is being consistent with your God-given talent and your passion. Most successful artists and business people will attest that things don't fall into place quickly nor easily. It was passion and persistence that got them to where they are today.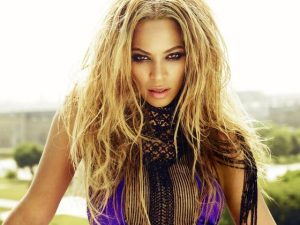 She has made history in so many areas such as being the only artist in history to have all of her studio albums debut at number 1 on the Billboard's album chart. Her first album, Dangerously In Love, which she released in 2003, sold more than 11 million copies globally and earned her five Grammys. She was also the first black woman in almost 20 years to headline at the Glastonbury Festival in 2011. Each year she continues to show that women can be independent by being one of the few highly paid black women in the world, raking in millions into her bank account. [Vision board]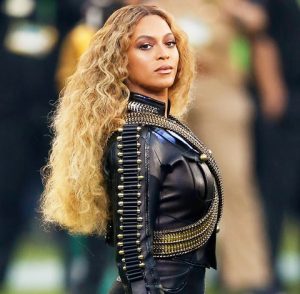 Known as a feminist she continues to show that although not immune challenges, women can have it all, slaying in both the boardroom and the bedroom.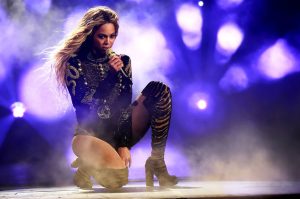 If you ask how she's done it all, her quote says it all, "I can never be safe; I always try and go against the grain. As soon as I accomplish one thing I just set a higher goal. That's how I've gotten to where I am."
Which global star or entrepreneur inspires you and why? We'd love to hear in the comments below: